Hydro Breeze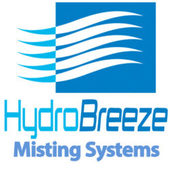 Hydro Breeze fans are the ultimate indoor wall fan for your grow room!
Designed for consistent performance, longevity in design and quiet operating noise, Hydro Breeze is ideal for your grow-room or greenhouse!
The Hydro Breeze design features 3 variable speeds to ensure the correct intensity and airflow is delivered to your plants.
The additional tilt-adjusting bracket allows for more advanced control and directional air flow.