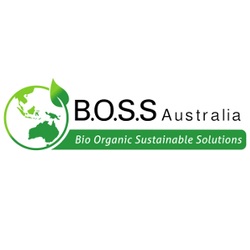 Grow Bio Organic Nutrient Fertiliser [500ml]
In Stock - Fast Dispatch from Brisbane
---
---
Grow Bio Organic Nutrient Fertiliser
Bio organically sustainable and Australian Certified Organic.
Grow is a replacement for harmful chemical fertilisers. A cost effective nutrient for lawns, vegetable gardens, indoor and outdoor plants, trees and commercial crops.
Grow Bio Organic Nutrient Fertiliser is a sustainable liquid fertiliser, developed as an alternative to chemical fertilisers, seaweed fertilisers and other garden products.
Made for soil, but works well in Aquaponics
Certified Organic, made from sustainably farmed chicken manure.
Every bottle of GROW comes with a specially designed aerated lid lets the microbiology in the bottle breath.
Grow Bio Organic Nutrient Variations
1 Litre GROW Bottle – Convenient Measuring Chamber for up to 100mL of liquid
2.5 Litre GROW Bottle – Handy Gerry Can size with easy pour handle
10 Litre GROW Bottle – 1 tap included for convenient pouring, one 10 litre covers 1 hectare of land.
20 Litre GROW Bottle –1 tap included for convenient pouring, great for large properties or commercial growers.
Refills - we can refill your original Grow Bottle in store - for 1L, 10L and 20L bottles. Select Qty for the Refill on the "1L - Refill" variation above.
What can you use Grow on?
Everything! Trees, lawns, natives, roses, bonsai, orchids, veggies, ferns, indoor plants, preparing your garden beds for planting, seedlings, cuttings, seed propagation, worm farms, compost, and the list goes on.
Is there a withholding period for GROW?
No, it is safe to use on all your edible plants. You can apply in the morning and eat in the afternoon. Just like all fresh fruit and veggies, we do recommend that you wash your edible plants before you eat them.
How often can I use Grow?
As often as once a week, as much as you like, all year round. The more you use Grow the healthier your plants and soil will become.
Grow can be applied to your plants in 3 ways
Soil Soaking Method: Applying diluted Grow into the soil with a watering can. This allows the microbiology to begin to work on your soil right away helping to breakdown carbon, fix nitrogen, protect plant roots from pathogens and helps with nutrient absorption.

Foliage Spray: Applying diluted Grow to the leaves or flowers of your plants using any size sprayer/ spray bottle. Don't worry, Grow will not stain your petals or burn your plant, it's pH neutral. Your plants absorb nutrients through their stomata, epidermis and bark faster than soil application.

Combinations Method: Applying both Foliage Spray and Soil Soaking methods to your struggling plants. Using both methods means your plants are getting everything that they need for whole plant health.
Dilution Rates
| Type | Amount per Litre of Water |
| --- | --- |
| Bonsai | 10ml |
| Ferns & Indoor Plants | 10ml |
| Fruit, Veggies & Herbs | 20ml |
| Flowers & Ornamentals | 15ml |
| Garden Bed Preparation | 20ml |
| Lawns & Established Trees | 50ml |
| Natives | 20ml |
| Orchids | 10ml |
| Seed Propagation & Cuttings | Undiluted |
| Worm Farm & Compost | 10ml |
Application to Struggling Plants
Add normal amount of GROW per Litre of water into your spray bottle.

Read directions of ECO oil or White Oil to find out the amount per Litre needed to deal with your garden pest and add them into your spray bottle.

Add water into your spray bottle.

Apply to your garden pests on your plant.

Recheck your struggling plant again in 1 week. If your pest is still present, then re-apply oil and GROW mix.

Use GROW by its self, once a week after that. This will help your plant to become stronger and healthier to fight off future pest attacks.
Application to Garden Beds
At the beginning of the growing season your garden beds will need some love and attention to ensure you get great produce. Grow is a great tool to help your beds thrive.
To prep your garden bed for flowers or for food
Remove any mulch and weeds
Give your soil a gentle dig with a garden fork. Don't turn over the soil, just push the fork in
Give your soil a good soaking with diluted GROW and let the moisture soak in
Begin by sprinkling Blood & Bone as per the application rate on the bag
Next apply a thick layer garden clippings or a thin layer of lawn clippings
Follow with a thick layer of composted manure or mushroom compost
Apply a 5cm layer of mulch
Lastly give you soil another good watering of diluted GROW.
With a gloved hand, check that your ingredients are nicely damp. Leave ingredients to rest for 2-3 weeks, checking moisture levels weekly. When moisture is needed, apply diluted GROW with your hose sprayer or watering can. If you have existing plants in the area, apply these ingredients around the plants, keeping 5 cm away from stems and main trunks.
Lawn Application
Grow can be applied to your lawn all year around using a hose end sprayer. Apply diluted GROW to your lawn once a week for best results.
General application: Mix 10-20ml of GROW concentrate per 1 litre of water then apply to your plants.

This calculator will show you the delivery charges for this product only.


Free Shipping Eligibility
Aqua Gardening offers free shipping on most orders above $100 that are not bulky and are sent to metro areas. Once you place all the items you wish to buy in the cart, the combined shipping price will be shown in the cart, including Free Shipping if you are eligible. For full details please see our free shipping eligibility here.


Delivery Information
Back Order products - These are products we usually carry in stock but are temporary out of stock. These products will be back in stock within a few days. We can send you an email notification when they are back in stock if you click on the "Notify me when back in stock" link. See the full details here.

Special Order products - These are products that we do not regularly stock. These products will be ordered specially for you, or dispatched directly to you from our supplier. See the full details here.

Online Only products - These are products that are in stock in a different warehouse and can't be picked up with the Click & Collect option. If you wish to collect these products from our Brisbane showroom, you can enter our address as the delivery address. Shipping costs may apply. See the full details here.

Click & Collect Only products - These products can only be collected from our Brisbane showroom as we can not ship them. If you place any of these products in your cart, you will only see the Click & Collect option at the checkout.

Fast Dispatch products - These are products that we have in stock in our Brisbane showroom, and they are available for immediate Click & Collect or Shipping. Keep in mind that if you have a product which is not listed as a Fast Dispatch product in your cart, there might be a delay on your order. See the full details here.
---
Warranty
---
Limited Warranty (This product has been stored in a controlled environment to ensure you will receive the best quality product possible. Due to this reason this product is sold on a strict no refund or return policy, unless it falls under a warranty claim. )
---
Returns
---
60 Day Returns
- We will provide a refund, exchange or store credit where you have decided you no longer want the product and it is in new, unopened condition.
More details.