Antelco | Aqua Gardening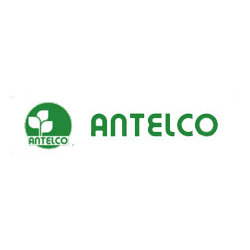 Quality. Reliability. Innovation.
Since establishing in 1985, South Australian owned Antelco has leapt ahead with its continuing focus on providing high quality, low volume, micro irrigation products to meet the global need for efficient water distribution.
To keep up with growing demand, Antelco Corporation was established in 1989 in Florida USA and serves the North American, Canadian and Mexican markets. More recently, Antelco UK Limited was established in Bedfordshire UK, to better meet the needs of the UK and European markets.
The success of Antelco is due to the experienced, dedicated staff that includes the Research and Development team. Experienced engineers and product developers, with a wealth of knowledge on plastics materials and the tooling and manufacturing process, create quality and cost effective micro irrigation products. The products undergo rigorous field testing so that any faults or imperfections can be designed out, resulting in a fault-free, quality product worthy of the Antelco name.
Antelco promotes a "quality" culture throughout the company and this is reflected in all facets of the organisation including customer service, sales and marketing, ordering, manufacture and delivery.
Leading irrigation wholesalers, retailers and contractors choose the Antelco brand, confident they are selling and installing innovative, superior quality products they can trust.
Putting Water Where it Counts!®
Founded in Australia, the driest inhabited continent in the world, Antelco knows that innovative irrigation products are needed to promote responsible water use worldwide.
In a world of regulations and restrictions on water use, Antelco strives to develop new and sustainable solutions that can meet the challenge of managing our finite water resources.