Bio Diesel | Sensi Pro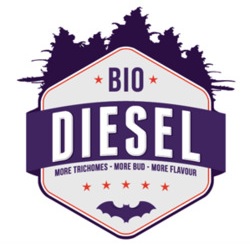 Bio Diesel nutrients is on a mission to lift the standard of quality and raise the nutritional value of Australian Hydroponic and organic produce. We want to enhance the experiences people have with their plants and provide them with healthy, organic alternatives to salt fertigation. "We're putting the biology back into Hydroponics and increasing yields without harsh chemicals, heavy metals or mined salts. Ultimately, producing natural plant additives that increase the medicinal, nutritional and overall value of indoor and outdoor grown produce."
Bio Diesels range of high performance Hydroponic additives are used to enhance biological processes and encourage massive growth increases to growers existing hydroponic and organic nutrient programs. Our range caters to both Soil growers and Hydroponic production and can be customised for Pro-Mix living soils.
We are constantly innovating new products and working with Australia's leading Agronomists to develop the latest in high performance horticulture. We have a serious commitment to bigger harvests that are more sustainable and will not harm our planet.
Check out our range of natural extract additives and enhance your next crop organically.