Current Culture H20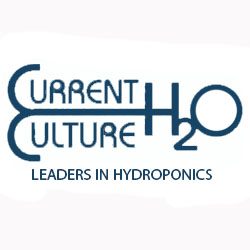 Current Culture H20 are renowned for their cutting edge Under Current hydroponic systems and the premium Current Solutions nutrient range.
The Under Current range is the only recirculating water culture hydroponic system in the world, giving perfect conditions for explosive growth and prolific yields.
CCH2O Hydroponic cultivation solutions provider ,manufacturer of high-performance hydroponic systems and premium plant nutrients.
Cultivation Solutions Providers
Established in 2006, Current Culture H2O® (CCH2O) has become one of the most trusted names in the hydroponics industry, providing Cultivation Solutions and expert support to some of the largest and most experienced growers.
Our innovative hydroponics systems, premium nutrients, and ancillary equipment are used in a wide variety of modern agricultural applications throughout the world in both greenhouses and in Controlled Environment Agriculture (CEA) under supplemental lighting.
Cultivation Hydroponic Evolution
Current Culture H2O® is located in the heart of California's San Joaquin Valley, arguably the most productive agricultural land on the planet. Our region is renowned for its cutting edge agriculture and the utilization of technology to get the most out of what Mother Nature has to offer.
Thanks in part to our proximity to modern farming practices; we've been afforded an exceptional view into the inner workings of what makes California a world leader in food and fiber production. It's this unique insight that has led us to create innovative hydroponic cultivation methods such as the Under Current® RDWC System and our proven Cultured Solutions® Premium Plant Nutrients.