Grotek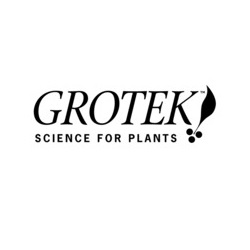 Formulating premium nutrients and supplements for serious growers since 1998. Learning to grow plants is a journey that builds on learning, experience, and experimenting. The team at Grotek is committed to giving you the dynamic resources you need to succeed.
Grotek, a Greenstar Plant Products brand, has been providing growers with quality science and exceptional results for over 20 years. Our high-performance products have earned the trust of both hobby and commercial growers worldwide. Grotek has been an industry pioneer, combining key organic extracts with mineral fertilizers, giving growers the opportunity to vastly improving harvest quality.
To cultivate mutually beneficial long-term relationships built on trust, quality horticultural products, and world-class service. Our mission is to have our exceptional team empowered to make continuous improvements so that we become the industry leader in our areas of the horticultural industry. We strive to deliver strong financial performance, safe environmental practices, and effective corporate governance.