Oase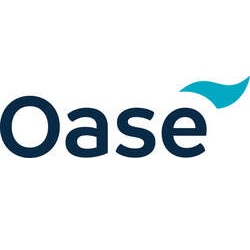 Oase Australia's most comprehensive range of outdoor pond and water feature equipment!
From a suburban garden setting through to a commercial lake on a five-star winery, when you're looking for the very best of ponds, pond systems and water features, your first choice is OASE Australia.
Inspiring, innovative, international
At OASE, our passion for water and aquascapes has been driving our commitment to designing high quality products with precise functionality since 1949. We delight in creating beautiful spaces, both at home and in a professional environment, powered by cutting edge technology.
We can help you get your project off the ground from nothing more than an idea. Our dedicated team can assist your dreams come to life through the design phase all the way through to installation. We can provide technical and biological advice, presentations, and quality products all conveniently located in one place. To bring you the most efficient, high quality solution to your project. At OASE, quality is important to us.
We want your outdoor space to be a magnificent environment that you want to spend time in. To aid in this we provide additional support in irrigation and drainage, as well as fountain installations, from a small home garden all the way through to lake management.