Featured in Chanel 9
Brain Buzz On Channel 9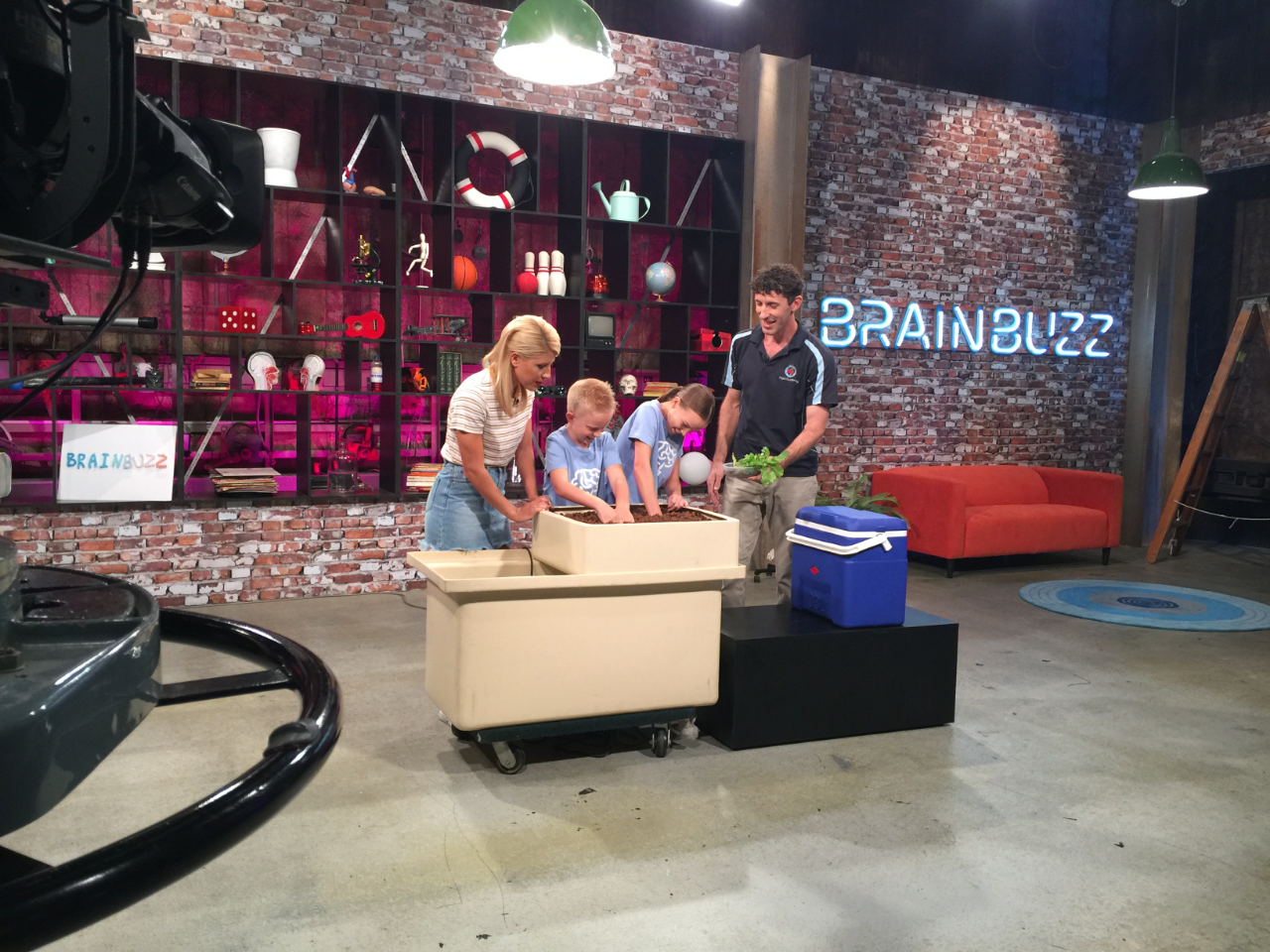 Chris was invited to the Brain Buzz TV show along with our Aquaponic Patio Kit to teach kids how easy it is to set up an Aquaponic Kit.
We believe that teaching our young generation how to grow their own food in a more efficient way that creates less impact on our world, Is very important and a skill that every child should learn.
Especially while our houses are getting smaller, our lives are busier and we like everything to be easy.
More and more schools in Australia are introducing Aquaponics and Hydroponics kits into the school and curriculum, and we providing teachers support along the way.
We are so happy that TV shows like Brain Buzz think like us.
The show aired on the 22nd October 2018 at 8 am and you can watch Series 1 Episode 111 here.
Join the Growing revolution TODAY! & GROW
Self Healthy Food That Grows Itself.