Active Eye | Aqua Gardening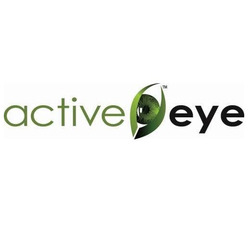 Take an active role in your indoor gardening with the Active Eye product line. Directly view, identify, and target the pests and diseases that might affect your plants using lighted magnification and green-spectrum work lights.
The Active Eye flashlight uses LED light in the green spectrum—which plants do not react to—so that you can inspect your plants during dark cycles in flowering without causing an interruption of the photoperiod. It offers a compact, lightweight shape with 100,000 hours of run time.
If you prefer to keep your hands free for other tasks, try the head lamp version with its tiltable light and multiple settings; or the cap light, which clips to the brim of most hats and allows thumb switch operation. Both run for at least 100,000 hours. Also available is the Active Eye rechargeable work light, which may be used as a handheld or hands-free device, with two built-in hooks. The work light also includes a wall charger and car adapter, so you'll never be without light.
Get up close and personal with your plants with one of Active Eye's microscopes or loupes. All include batteries, case, and a bright, long-lasting LED bulb. When you use an Active Eye microscope or loupe, you'll gain a new perspective on your indoor garden. The loupe's targeted optimal illumination is enhanced by the light of a bright LED bulb. Case and batteries are also included.