Airgarden | Aqua Gardening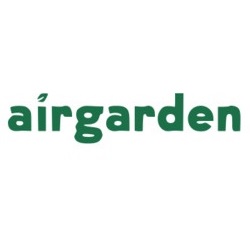 The Airgarden Story
Airgarden was an idea born of Brisbane siblings, Prue and Tom, who were seeking a way to live a greener, healthier, more delicious life, but were hamstrung by a lack of time, experience and space.
After discovering aeroponics, a hugely popular NASA-developed growing technology that hadn't reached Aussie shores, they seized the opportunity, and in 2018 designed and developed Australia's first locally manufactured aeroponic gardening system.
Why we love Aeroponics!
Using aeroponic technology, the Airgarden grows 30% more produce, 3X faster, using 95% less water than traditional gardening.
The Airgarden is also 100% natural, and creates an agricultural environment which eliminates all the risks of soil-based gardening – meaning 99% of growers succeed with nothing but 15 minutes a week, a few hours of sunlight, and a smile!
Airgarden's Mission
A huge 1/3 of the world's food is wasted – 40% of fruit and vegetables are rejected by the supermarket, 20% of what we buy gets thrown in the bin, and chemicals are rampant across the entire supply chain. We can all agree there's a problem.
Millions of Australians are already trying to fix it by growing their own food, yet increasingly don't have the time, space or expertise for traditional gardening.
Our mission is to change this, by making it possible for everyone to grow their own food. Airgarden wants to make gardening simple for everyone, reduce food waste and improve health & well-being.
What Airgarden stands for
We are a for-profit, for-purpose company and give back to the planet and community with every Airgarden purchased, partnering with i=Change, One Tree Planted and 1% For The Planet.
We are and always will be 100% Australian owned and operated, manufacturing all of our products in partnership with Queensland's Evolve Group.
Using Airgardens for Home or Schools
Airgarden has Australian curriculum-aligned lesson plans and resources
Promote health with children as they study plants first-hand and learn about healthy eating
Never forget to water - the large water reservoir makes sure the plants do not go dry!
Limited space is fine - place the airgarden in the sun or under a grow light and it's away and growing!
Grow indoors in the classroom or in home close to where you need the food.