API Water Treatments | Aqua Gardening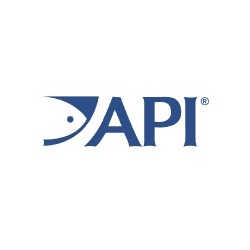 At API® brand, we are passionate about fish keeping. We have enthusiastically supported the aquatics industry for almost 60 years and continue our commitment today.
API water treatments and conditioners are suitable for fish care in aquariums and ponds. API products work quickly to make water conditions superior and safe for your fish, so you can get the most out of fish keeping and easily start or maintain your aquarium or pond. Whether you're detoxifying ammonia, or treating your fish for disease, API brand has the right treatment for your fish keeping needs. Good fresh water quality is key to a healthy and beautiful system. Tap water often contains disinfectants, such as chlorine, chloramines and ammonium, to make water safe for drinking. These disinfectants are toxic to aquatic life, and may destroy fish gill tissue and prevent the uptake of oxygen, leading to fish loss. Even low levels irritate delicate fish tissue, this is where API water treatments come in...
The research and development scientists at API brand have pioneered scientific studies on aquarium treatments that have led to significant advances in the care of ornamental fish. This work has garnered over 30 global patents for breakthrough innovations in the aquatic industry. We continue to look for ways to improve the fish-keeping experience and expand the hobby.
With API products availability in North America, the United Kingdom, continental Europe, and Asian Pacific, we strive to make sure that our products are available where and when you need them. Today, API's family of products includes treatments, testing, and nutrition for both indoor aquariums and outdoor ponds.
For almost 60 years, API brand has been a leader in the aquatics industry, developing and perfecting products and solutions for indoor aquariums and outdoor ponds. In 2003, Mars, Inc., acquired Aquarium Pharmaceuticals, Inc., and the result has been a stronger company with a vibrant background in fish keeping and the trusted reputation of Mars and the Waltham Centre for Pet Nutrition.