Bato pot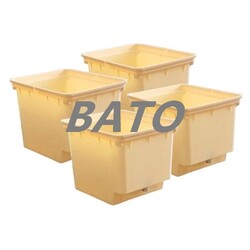 Bato Pots are a unique system suitable for soil-less growing.
Commonly Used for Hydroponics and Aquaponics, for larger vegetables that do not fit as easily inside NFT channels.
Growing Medias suitable for Bato Pots include Clay balls and Perlite. Bato Pots usually come in Beige or Black colours depending on availability, and there are optional lids and net basket options which can save on the amount of growing media required.