Chillagoe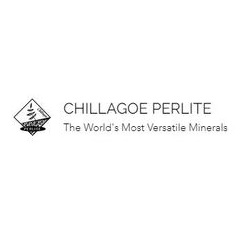 Chillagoe Perlite owns and operates the only open-cut Perlite mine in Australia. This valuable Queensland natural resource was discovered by the owner in 1987, and is reportedly the largest volcanic glass ore deposit in the world. In 1994 Chillagoe Perlite formed to specialise in the mining, manufacturing and supply of Perlite, and since 2002 import South African Vermiculite which is accepted as the best available.
The Perlite and Vermiculite ores are transported to our Mareeba processing plants and then distributed nationally and internationally.
PRODUCTS:
The expanded Perlite from Chillagoe has been favourably compared with all the world's finest, with its low specific gravity and brilliant white colour, other processed white Perlite material available in Australia is ore imported from Turkey, Greece, The Phillipines, New Zealand, China and/or The USA.
Our Perlite, including the "filter-perl" and "aqua-perl" range of filtration products, is mined, manufactured, packaged, privately owned and operated in Queensland. Our Product is available in a range of packaging options designed to meet customer requirements.