Garden City Plastics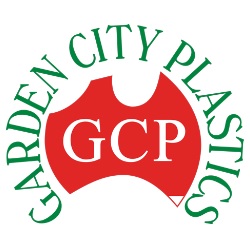 Australian leader and largest manufacturer of plastic pots and containers, for the horticultural industry.
Garden City Plastics was established back in 1975 by Len and Austral Wilson on the site of the Wilson Indoor Nursery at Heatherton in Victoria, Australia. A plastics container manufacturing plant was born out of the need to have a reliable source of pots and containers designed for horticultural purposes that are competitively priced and available when required. Our mission for quality, best price and can-do approach has stood the test of time.
Back in 1992 Garden City Plastics purchased a 2 hectare factory and warehouse situated in Monbulk, Victoria for production of injection moulded plastic pots. Fast forward to our recent move to a much larger manufacturing headquarters at Dandenong South, Victoria and see how GCP has grown, we gratefully acknowledge the many customers that have come to our business to find the best solution and products for their growing applications. Our range now extends to Plant Health, Fertilisers and Decorative Containers of various design with over 200 colour choices. The catalogue of products at GCP is still expanding and now includes world class peat and coir growing media, to further fulfil the demand of our customers.
Environmental programs are also part of our business, as a large number of Garden City Plastics black plastic pots and containers are made from recycled plastic. Polypropylene Pots and containers are fully recyclable, a project that was given a boost by the introduction of the recycling program. Established in 2003 this policy was brought in-line with growers and councils to help recycle their pots and containers. All our pots & containers are 100% RECYCLABLE. For more information ask any of our branches about our recycling practises.
We welcome you to GCP and invite you to see our extensive range. Our team of sales representatives and customer service staff are dedicated to providing excellent service, quality products and the latest in new technology. Call or email us today for a competitive quote. Find us throughout Australia and visit our sales showrooms at these locations: Dandenong - Victoria, Somersby - New South Wales, Stapylton - Queensland, Forrestfield - Western Australia and Wingfield - South Australia with distributors in Tasmania and New Zealand.