General Hydroponics | Terra Aquatica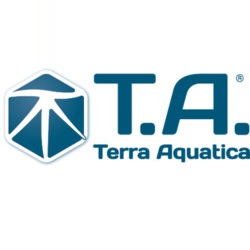 General Hydroponics has been developing market leading hydroponic additives and nutrients for more than 35 years. With plants and research facilities in Europe and North America, they are committed to extensive research into producing the best products for your plants and flowers. Select nutrients and additives specifically developed to enhance growth for specific fruit and crops, including pineapple, banana, sugar cane, blueberries and lots more.
During 2020, General Hydroponics stopped supplying nutrients from North America to Australia. In 2021, The GHE (General Hydroponics Europe) range was sourced for the Australian market, and it is branded "Terra Aquatica". Terra Aquatica has the same formula as General Hydroponics branded products, just a different look and product names. See our range of Terra Aquatica products below.
Flora-Series® becomes TriPart®…
We have opted for clear and logical names for our fertilizer and additive lines. Still easily recognizable, they will help the grower to identify the right product for his needs.
Mineral Nutrients
We produce some of the purest, most balanced, and efficient fertilizers available. Our line of mineral fertilizers delivers controllable and optimized growth and results, in hydroponics as well as in soil. With our mineral line, maximize the results and reliability of your self-watering and drip irrigation systems, with highly stable nutrient solutions and optimal yields.
Organic Nutrients
Our line of 100% organic liquid fertilizers and supplements has been carefully developed for commercial cultivation. These legally certified products can be used together or as stand-alone products. 100% organic farming is easier and more reliable than ever before !
Growing Systems and Substrates
Terra Aquatica systems are made from 100% recycled UV stabilized plastic for root protection, sustainability, and long service life. They are easy to set up and easy to use. Our coconut coir substrates are clean, light, and exceptionally stabilized for reliable performance. Terra Aquatica has over 20 years of experience in building some of the world's most efficient and effective hydroponic systems. From single plant culture to commercial scale installations, not to mention pure hydro to organics with coco and smart pots, we have you covered.