Heissner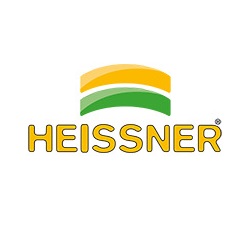 HEISSNER has been for many years one of the leading companies for lifestyle products around the water garden, garden and living area.
Our extensive range development in collaboration with long-term partners is reflected in our revised annually and attractive range. Due to our high quality standards in the selection of materials and the permanent monitoring of all business processes, our products have a very long life and thus allows us a longer warranty award as customary.
Easy handling and operation of our products are required for us.
We want to prolong the enjoyment of your water garden and feel good with our products in your "living room GARDEN".
With the new ECO-Heissner pump and filter technology can save up to 50% energy compared to previous models. This is good for our environment and also cost effective.
We are happy to be your partner if you want to fulfill your dream of owning water paradise itself.
How it all started...
Producing products for human enjoyment and relaxation was the idea of the company founder, August Heissner, as he started producing garden gnomes in Gräfenroda in Thüringen in 1872. August Heissner, who is frequently acclaimed to be the "inventor" of German garden gnomes, founded his company on this basis more than 130 years ago. The company's intention has always been to fashion gardens as a biotope for humans. In the course of over a century this one-time ceramic manufacturer has developed into a modern company operating worldwide.
Today HEISSNER with headquarters in Lauterbach in the German State of Hessen, is a leading marketer for state-of-the-art garden furnishings.
Sales organizations closely connected to the company are present in practically all European countries as well as in Australia and the USA. This also includes our own companies and sales offices in Great Britain, Austria, the Netherlands, Poland, the Czech Republic and France.
HEISSNER customers include dealers in the DIY branch as well as qualified retail dealers.
Since 1872 the basic idea of furnishing gardens with high quality products has not changed. However the product line has increased considerably: Since we started producing fountains and pond pumps in 1960, HEISSNER has taken over a leading role in the "water garden" market sector.
Nearly 120 employees in HEISSNER's European production and sales companies have made it their goal to make gardens a delight for humans.
Up until 2006 this was accomplished in a worldwide alliance with the PeakTop-Group in Hong Kong.
This supplemented the product line to include numerous new assortments.
An additional production line was put in to operation at our location in Lauterbach the beginning of 2006 to allow flexible adaptation to the market situation.
We now concentrate on our basic business more than ever: Water gardens and decoration for the interior and exterior area.
Simply "All the best for your paradise".