Hi-Par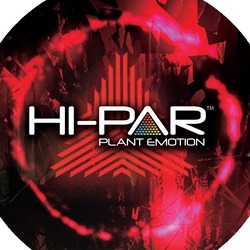 As in the name suggests, HI-PAR ballasts produce high levels of PAR output, meaning that you get a higher output of light per watt used. This in turn leads to higher yields for your crops and plants.
Here at Aquagardening.com.au, we stock a range of powerful ballasts from HI-PAR with 315W, 600W and 1000W options. We also stock Ballast with lamp packages and a complete ballast with lamp and reflector package.
HI-PAR is a leading horticultural lighting supplier. Our range of CONTROL SERIES HID & LED fixtures deliver industry leading results in urban, medicinal and commercial gardens.
HI-PAR provide the most advanced horticultural technology. Our R&D team is always striving to enhance cultivation efficiency and output; without ever compromising consistency or quality.
​
HI-PAR Ethos
HI-PAR delivers the best quality agricultural equipment from global providers and manufacturers. We will only utilise the highest quality internal components to ensure true reliability and durability, in all applications.
We understand that agri-equipment needs to withstand harsh environments including humidity and temperature fluctuations; our equipment is engineered in an ISO compliant factory to ensure all components are built to last.
​
HI-PAR History
Over the past 8 years we have built our brand with a reputation for performance and trustworthy lighting solutions. We back our products with incredible customer support and a variety of practical horticultural resources.
Our team utilizes cutting edge technologies from around the globe to ensure that urban, medical and commercial farmers can access the latest advancements from the protected cropping industries. Our fixtures have been successfully installed in research facilities, universities, indoor and protected cropping applications around the world.