House & Garden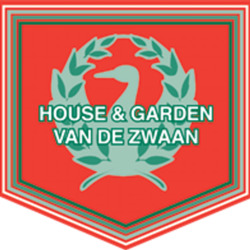 This Dutch family owned company has risen in short time to become an industry leader in nutrients and plant supplements. House & Garden invests heavily in research and development to create formulas specific to boost bud production, roots and soil health.
Take advantage of the Dutch expertise in promoting flower and plant growth with the House and Garden nutrient range.
Founded in 1990 by Willem Van De Zwaan in the prized Van De Zwaan cut-flower glasshouses and laboratories, House & Garden Nutrients is now a cup-winning fertiliser solution for the highest quality harvests. 30 years later, House & Garden Nutrients is craft batch manufactured in a zero-waste production facility in Humboldt County, California, and distributed worldwide.
House & Garden Nutrients are highly sought after by advanced cropping facilities, prized for its purity, performance and clean formulation. House & Garden is now used in more than 30 countries by licensed medical facilities, universities, commercial farmers and home gardeners who enjoy a truly premium final product.
House & Garden Nutrients strives to deliver pure, powerful yet economical formulations. We are conscious of our environmental footprint and operate in a zero-waste facility. Our laboratory and research team in Humboldt County, California are constantly working with farms and universities to ensure our range delivers the finest, and most consistent results.
We aim to manufacture fertiliser solutions for home domestic, cottage, garden, commercial and research institutions; while always maintaining integrity and providing education with our formulations. We are constantly innovating with new methods of filtration and formulation to bring you the latest progressive agricultural solutions.