Med-Tek Nutrients and Additives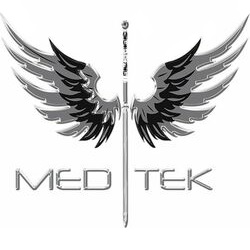 Made in Australia, the Med-Tek Nutrients range was developed for Australian conditions with Australian growing methodologies in mind. For this reason, the Med-Tek range focuses on coconut coir specific formulas which are optimised for Australian indoor growing conditions.
The range also takes into consideration that there are two yield parameters in mind when considering heavy flowering indoor crops – these being 1) yield weights and 2) the quality parameters of the crop with regards to essential oil production. Thus, the Med-Tek range was developed to optimise both yields and essential oil production.
The Med-Tek range was developed by G.Low (Glow) who has spent over two decades researching the mineral nutrition requirements of Med. During this time Glow has worked with numerous experts in the field and in more recent times he has been able to access tissue testing and other facilities/labs in the U.S. to cross-reference deemed to be Med nutrition optimums against growth rates in side-by-side trials. Additionally, quality parameters have been carefully monitored through essential oil profile testing.
Based on this research, the Med-Tek range has been developed with both yield and quality parameters in mind.
As we are launching Med-Tek Nutrients in Australia we have focused initially on coconut coir specific nutrients and additives.
Australia is, after all, a coco nation with an estimated 85 – 90%, or more, of Australian hobbyist hydroponic growers producing in coir.
You will find that we offer a limited range of additives to go with our coir base nutrients. A root stimulant, plant metabolism booster (Rhizo Plus), a Cal-Mag and microelement additive (Cal Mag Micro), a silica product (Super Silica), a PK resin elicitor/biostimulant (PK Elicit) and an organic biostimulant, bloom booster and quality enhancer (Connoisseur Blooms). Other than this, we offer a flushing agent that, in fact, really contains two separate potent elicitor molecules which further act to enhance the overall quality of the crop.