Oasis Grower Solutions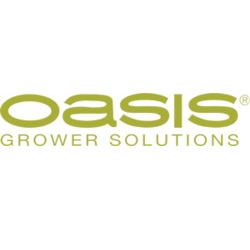 OUR MISSION
For nearly 60 years, OASIS® Grower Solutions has supplied growers of every size with quality propagation media for vegetative plants, flowers and seed germination. Today, just as when we started, our biggest motivator continues to be the customer's uncompromised success. Our worldwide locations ensure that growers everywhere can rely on products from OASIS® Grower Solutions to grow not only incredible plants, but their businesses as well. Our goal is serve every grower with real solutions through unparalleled products, education, inspiration and support.

OUR HISTORY
Since our beginnings in 1954, when V.L. Smithers revolutionized the floral industry by creating the first water-­‐absorbing foam media for florists, Smithers-­‐OASIS® has grown into a leading global manufacturer and marketer of floral foam, propagation accessories, engineered growing media and postharvest products. By never compromising our focus on making growing easier, more profitable and more fun for growers at every level, OASIS® has become the most recognized and trusted brand in the industry. View more here.

OUR VALUES
Quality: We must strive to always conform to product specifications and levels of performance that meet or exceed our customers' expectations.
Dedication: Every member of our organization makes the customers' needs his or her first commitment.
Respect: We'll never forget that our employees truly are the unique resource through whom our goals are achieved and customer expectations are met.
Commitment: OASIS® Grower Solutions is dedicated to following LEAN manufacturing principles for smart business practices and ongoing improvement.