Sow n' Sow | Aqua Gardening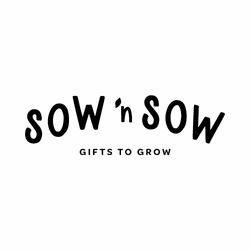 From a small seed of an idea, Sow 'n Sow was dreamt up by founder Michelle Brady combining her love of gardening and flair for design back in 2010.
We have created a range of memorable gifts to grow your own way. Proudly made in Australia with 100% recycled materials, our products feature designs by talented Australian artists.
We tread lightly and create intentionally. Our gifts are enjoyed for months as they blossom and grow and our packaging is fully compostable completing its full cycle back to earth.
Whether it's for the crazy plant mum in your life, or your best mate that needs a little encouragement keeping their green friends alive, our gifts will bring joy to the inner gardener in everyone.
Home for us is the hills of Maleny on the Sunshine Coast. We love getting our hands in the soil and hope our gifts encourage all they reach to get outside and play in the dirt – because life is too short to always have clean fingernails.
Michelle works closely with the designer and illustrator Daniella Germain who's stunning illustrations adorn most products. A dedicated team assemble products by hand and dispatch orders from the Sow 'n Sow studio.
Products are stocked in hundreds of boutique gift shops, florists, book stores, nurseries, newsagencies and eco-retailers Australia wide.