Way To Grow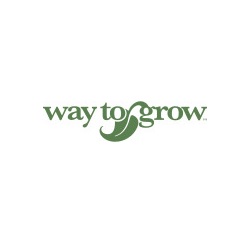 Locally owned and Colorado-grown, Way to Grow was founded in 2003, with a simple plan of providing organic and hydroponic gardeners with a thoughtfully curated selection of products and an extraordinary level of customer service. In addition to our five Colorado locations, we now offer an extensive selection of our most popular products online.
BUILT ON TRUST
Our business is built on trust and over the years we have enjoyed long-standing relationships with our customers and our community by providing a wealth of knowledge and variety of high quality products, all at great value.
In addition to providing our online and local customers with great products and expert advice, we believe in investing in our community as a means of giving back. This is reflected in the well-intentioned projects and nonprofits we support such as: Happy Belly Farms, The Kitchen Community, Rams Against Hunger, Hearts 'n' Hands, Abundant Harvest Community Garden and Slow Food Seed to Table.