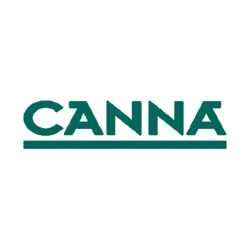 Canna Cannazym 250ml
$23.90
RRP $28.58
SAVE $4.68 (16%)
In Stock - Fast Dispatch from Brisbane
---
---
Cannazym is available in 250ml, 1L and 5L bottles as a concentrated solution.
https://www.youtube.com/watch?v=exl3ANCVRP8
How to Use Cannazym
Add Cannazym throughout the grow and bloom cycle in hydroponic and soil growing.
Dilution rates for Cannazym vary between 2.5 to 5ml per litre of water in the feed solution
You will notice healthier and stronger plant growth right through to harvest
You can rejuventate growing media after you have finished with it by watering diluted Cannazym through it.
Hang on, you can rejuvenate your growing media?
Cannazym is essential if you are going to reuse your substrate for growing another cycle.
The root remains inside the media will be rapidly broken down and transformed into advantageous nutrients;
Infections will be prevented; and
The air/water relation in the root environment will be improved.
More Detail on Canna's Cannazym Enzyme
Cannazym is a high-quality enzyme product. It consists of more than 12 different kinds of enzymes to which vitamins and extracts of desert plants are added. Cannazym speeds up the process of breaking down dead root material and activates the micro-organisms. In addition to this, Cannazym facilitates the improved absorption of nutrients and increases the resistance against pathogenic organisms.

The Threat to the Root Zone
In a root system that functions well, roots die and new roots are formed. The remains of roots that died form an ideal growing substrate for pathogenic organisms. After the pathogenic moulds have multiplied in the dead root material, they are a threat to the healthy roots. These are easily affected and will lose an important part of their function. This causes stress to the entire plant and stunts any new growth.

How Does Cannazym Work?
Enzymes are substances that speed up the reactions in living organisms. (Example: enzymes play a vital role in our digestion). The enzymes in Cannazym facilitate the fast conversion of dead roots into minerals and sugars. This is important, as they make up a valuable source of nutrients for the plant as well as for the soil environment. A fast breakdown of root remains creates a balanced air and soil hydrology in the root environment. Furthermore, putrefaction and consequently the formation of toxic substances are prevented and the risk of an infection by pathogenic moulds is considerably reduced. This is ideal for your plant. The soil environment is improved, as the minerals and sugars that are formed as a result of using Cannazym, are important for the bacteria located close to the roots. These bacteria provide the plant with extra protection against diseases that are caused by moulds and facilitate the exchange of nutrients and vitamins with the roots. This results in improved balance and an increased absorption capacity.

Let's Get Scientific on Cannazyms Effect on Increased Plant Health!
Cannazym contains several easy-to-absorb vitamins that stimulate the plant to form new roots. A well-developed root system uses of a lot of young growing-points. Elements like calcium, magnesium and iron are absorbed exactly by these growing-points. Furthermore, a substance that has been isolated from desert plants has been added to CANNAZYM, as a result of which the plant's natural defence system will be improved. Activation of the defence system of the plant increases the protection against pathogenic organisms. A defence system that functions optimally allows the plant to react quickly against an imminent attack; eventual damage will be prevented or limited.
Check out the Canna Feed Schedules including Cannazym below
Canna Aqua Feed Schedule - Download PDF
Canna Classic Feed Schedule - Download PDF
Canna Coco Feed Schedule - Download PDF
Canna Terra Feed Schedule - Download PDF
Shipping Calculator
Enter the quantity of product and your suburb name to calculate shipping costs.

This calculator will show you the delivery charges for this product only.


Free Shipping Eligibility
---
Aqua Gardening offers free shipping on most orders above $249 that are not bulky items. Once you place all the items you wish to buy in the cart, the combined shipping price will be shown in the cart, including Free Shipping if you are eligible. For full details please see our free shipping eligibility here.
---

Delivery Information
---
Back Order products

These are products we usually carry in stock but are temporary out of stock. These products will be back in stock within a few days. We can send you an email notification when they are back in stock if you click on the "Notify me when back in stock" link. See the full details here.
---
Special Order products

These are products that we do not regularly stock. These products will be ordered specially for you, or dispatched directly to you from our supplier. See the full details here.
---
Online Only products

These are products that are in stock in a different warehouse and can't be picked up with the Click & Collect option. If you wish to collect these products from our Brisbane showroom, you can enter our address as the delivery address. Shipping costs may apply. See the full details here.
---
Click & Collect Only products

These products can only be collected from our Brisbane showroom as we can not ship them. If you place any of these products in your cart, you will only see the Click & Collect option at the checkout.
---
Fast Dispatch products

These are products that we have in stock in our Brisbane showroom, and they are available for immediate Click & Collect or Shipping. Keep in mind that if you have a product which is not listed as a Fast Dispatch product in your cart, there might be a delay on your order. See the full details here.
---
---
Warranty
---
Limited Warranty (This product has been stored in a controlled environment to ensure you will receive the best quality product possible. Due to this reason this product is sold on a strict no refund or return policy, unless it falls under a warranty claim. )
---
Returns
---
60 Day Returns
- We will provide a refund, exchange or store credit where you have decided you no longer want the product and it is in new, unopened condition.
More details.