From backyard to Business - Inspiration
Author: David Melling Date Posted:28 September 2017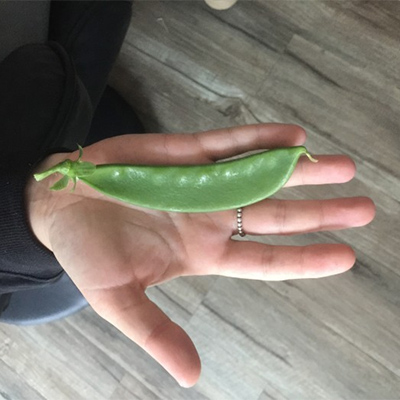 It all started with a tear in my left shoulder while working with some high voltage electrical cables back in 2004, fast forward thirteen years; five surgeries, two that entailed the complete removal of my first cervical rib and scaline muscles upper and lower resulting in permanent nerve damage and chronic pain for the rest of my life,well so i thought.
After years on high doses of precipitation medications they had finally taken their toll on my body both physically and mentally. I had been diagnosed with non ulcerritic colitis, this after eighteen months thinking that my stomach was going to explode and i had never been so ill in my life.
The mix of illness and medications led to something I thought I'd never experience in my life: "anxiety" What me anxiety never! I'm a people person, I'm a front man in two bands and can stand infront of a thousand people and sing acapalla. But something's not right I cant get out of bed, I cant handle the thought of talking to anyone. In 2012 on YouTube I came across this thin rough looking bloke talking about "Aquaponics" little did I know but this Guy was about to turn my life around. Rob Bob "AKA" Rob Gray from bits out the back , as I watched him talk about how fish shit could grow vegetables I thought "what is this sorcery" so after many months of watching and reading I thought its time to build one of these things. Two weeks later I had built my first chop and flip system, and it worked I mean id never seen things grow like this before, My father was always and avid Gardner but never had i seen things grow so fast and big.
After a fleeting trip to Qld with the Family I left a poor unexpecting house sitter in charge of the system, needless to say week two into the trip I got the dreaded phone call "the fish are dying" that was the end of the first system. So by the time I'd decided to build the second system the knowledge bank was more advanced and the passion for Aquaponics was growing (pardon the pun). Chop and flip x 4 plus 2000 ltrs of fish tank, and we better put this one into a green house, hence to say the back yard was transformed and the system was alive.... its now September 2017 and the home system has been decommissioned and moved up to the Farm... yep the passion has now turned into my future I'm now set on a seventy acre ex chicken farm that I'm three months into the first stage which will produce 67,000 head of leafy greens and over 5000 kg of fruits annually and a five year plan to times that X 5 as well help people with disabilities have a purpose and gain employment. So if you think Aquaponics is just about the fresh chemical free food. Think again its much much more! it can change Your life.