Owen's Aquaponics November Update
Author: Owen Date Posted:27 November 2017
Hi All, Just a little update on how the systems are doing. The new fingerlings are getting bigger and have been moved into the pond system and will soon be ready to transfer into the big system. The big system is doing well. I replanted most of the beds... The aphid fight continues, but their numbers are less everyday. I purchased one of the "eco organic backyard buddies seed mix" packets, that can be found here.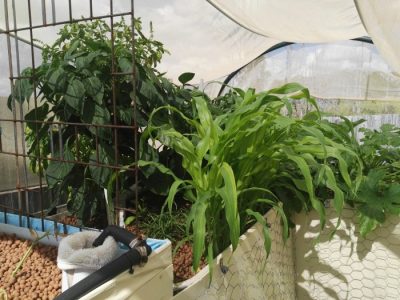 The broccoli and cabbage are gone, and are replaced with zucchini, lettuce, capsicum, corn, pumpkin and cucumber.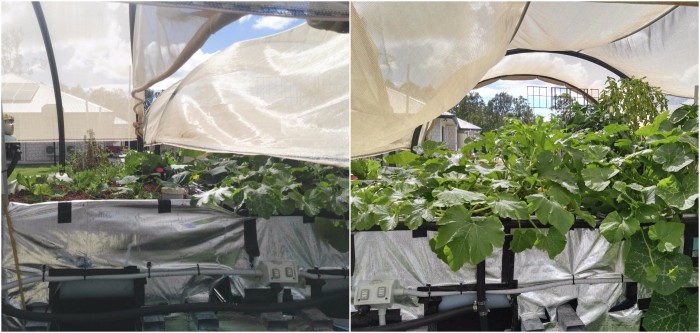 The new plants look like they are setting up for a bumper harvest, with the below pictures being taken this week, early in the season. Not bad for plants i grew from seeds, and were only transplanted 4 weeks ago.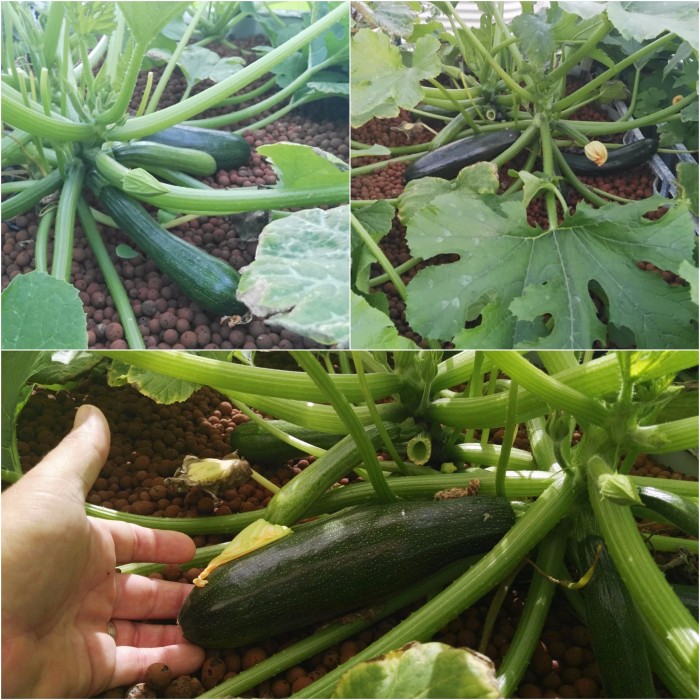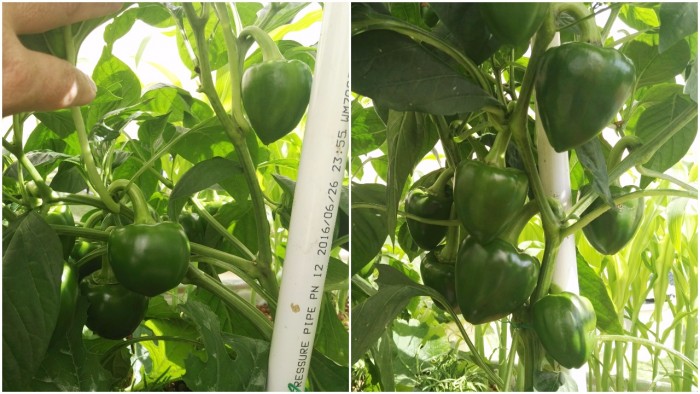 The fish are also growing in leaps and bounds now the temperatures are back up. Excuse the picture quality, t's hard to take a decent photo, they refuse to stay still!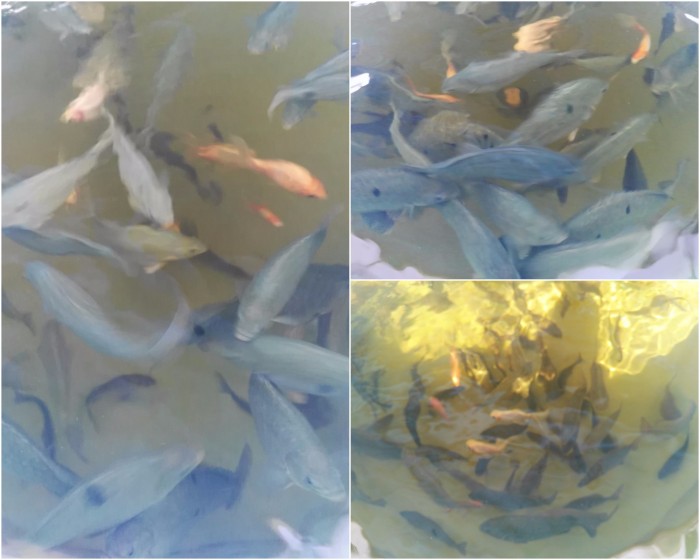 The silver perch are getting bigger, I managed to get a photo of them this time. They have been moved into the pond system so they may feast on the algae and the high protein fish food I have given them, as they need to be bigger than the mouths on the large fish tank they are going in shortly.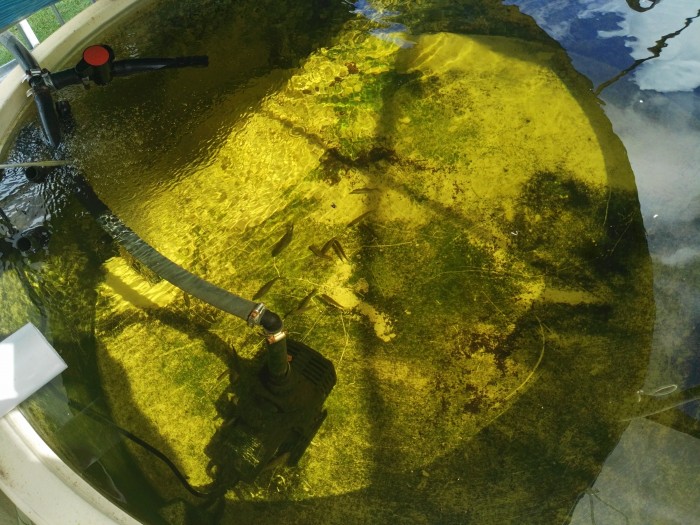 The grow bed for the pond system has been replanted again, as seen below. This is how I keep track of what I plant where. When I can't figure out what is what, I look at pictures taken on my phone and it tells me what row has what.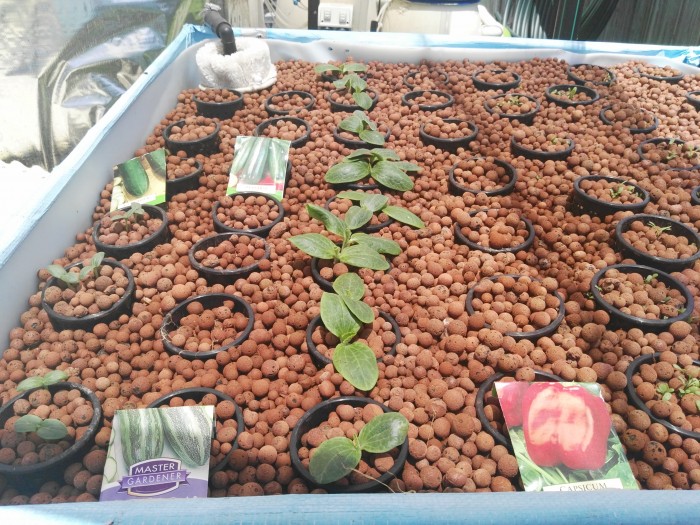 7 of the larger Jade perch have been moved into the fingerling tank, that also doubles as a purging tank, although I will be feeding them up until a week before Christmas as I intend them to be on the table then ;)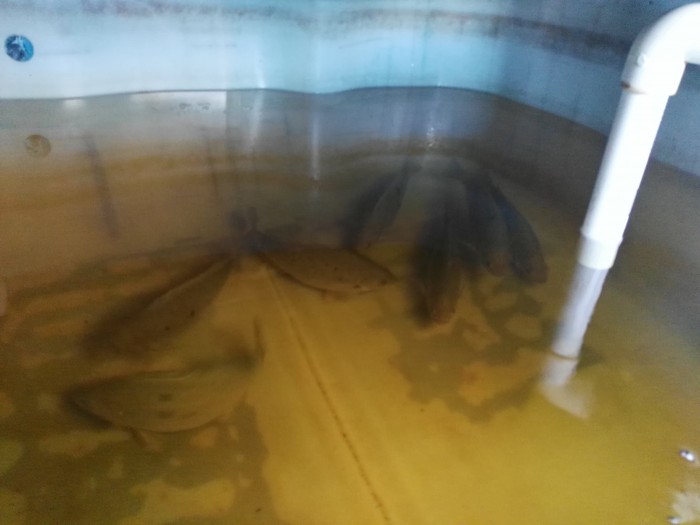 The Grow bed for the purge/fingerling tank was also replanted today, so it will be interesting to see how it looks next update.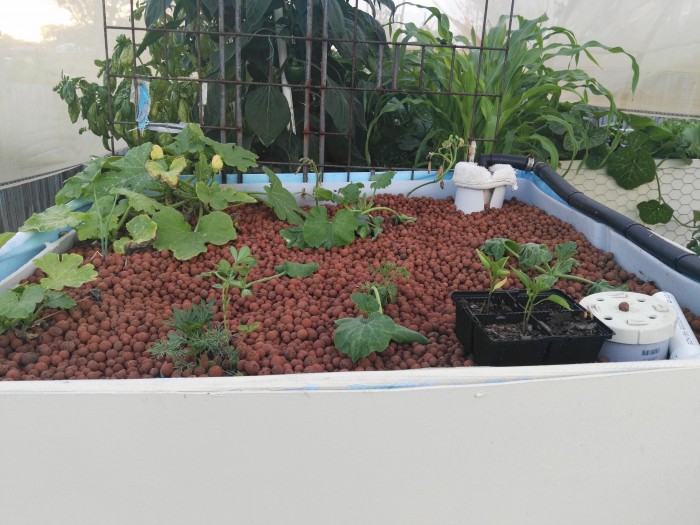 The shed system.... Well it shows the magic of growing under a LEC (415w) and supplies us with all the salad tomatoes that one would ever need. I've come to be giving them away it produces that many. I have also noticed these ones don't have the slight acidity as ones grown in the sun, yet still taste as good. The Barramundi have nearly tripled in size since purchased, but I couldn't get a proper picture of them as they are faster than greased lightening. So here's how the grow bed is looking instead.

Thanks for looking, I hope your systems are all going well. :)