Owen's Aquaponics - Summer Preparation
Author: Owen
Hi all.
Just a quick one this time about prepping the system for the warmer weather. We are expecting 33-36 temperatures this week where I am, so I decided to do the summer preparation early.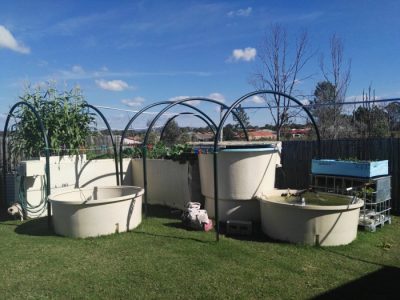 As you can see, as per my previous posts, my system had a few hoops around it. This was the support for my summer shade cloth. It consists of star pickets driven into the ground, with 2 inch irrigation pipe over the top to form the large hoops over the system.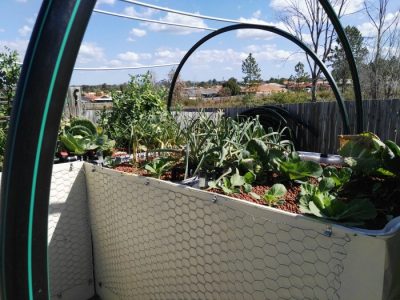 This year I lashed out and bought some 50% horticultural shade cloth, and I must say, It does the job a lot better than the 70% everyday shade cloth I have used previously. The shade cloth is pulled over the top, and secured on with UV protected cable ties. This allows easy removal and installation as required. It stays on the system 6-8 months of the year here in sunny QLD, depending on the temperatures.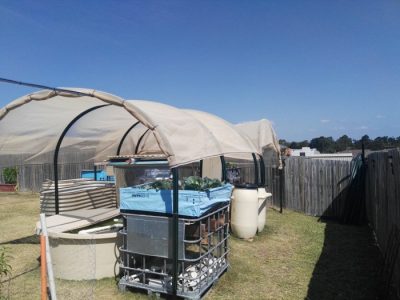 I also added some reflective builders sarking to the large tank to combat radiated heat and algae buildup.
It took about an hour with me and my son helping to install it, and doesn't look to bad in the backyard.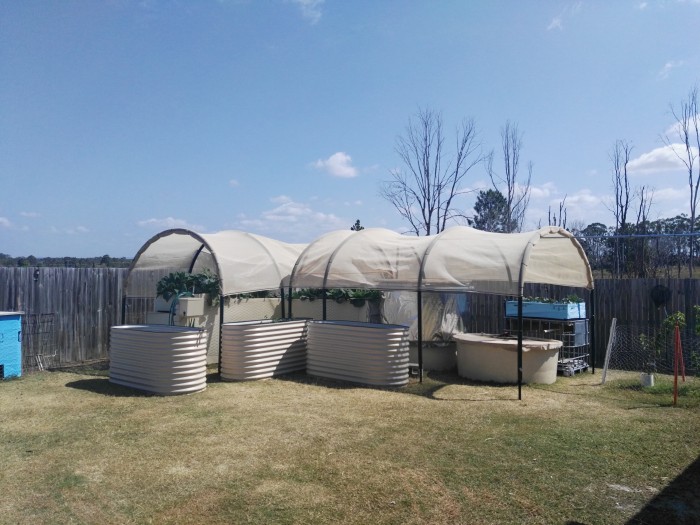 I hope everyone's gardens are growing well. Happy gardening and thanks for looking :)