Author: Aqua Gardening
Date: 2 June 2021
Aquaponics System Maintenance
How to Keep an Aquaponics System in Top Shape!
Aquaponics System Maintenance is important, and there's alot to remember. At Aqua Gardening we have tried to make it as easy as possible with these tips below - and also presented in our General System Maintenance Video in our video library for eligible customers. Read on to see the steps we follow to get consistent Aquaponics harvests all year around.
When maintenance get's out of control - tomatoes!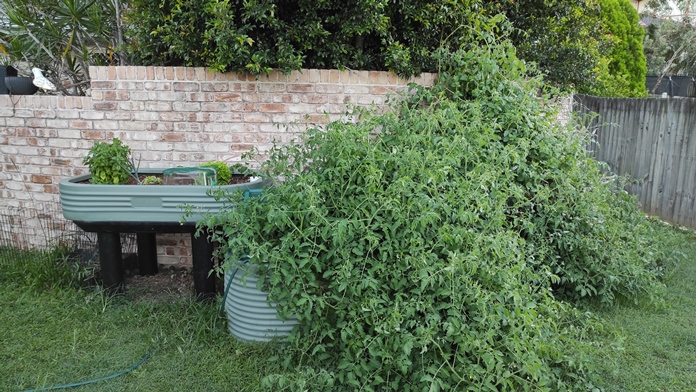 Aquaponics Maintenance To-Do List - For the First 3 Months
Daily: Feed fish for 2 minutes eating time, twice a day, remove uneaten food, check their behaviour is regular - are they eating? All good. If not, check our Learn section.

Daily: Remove dead leaves from the fish tank surface and from the grow beds

Once a week: Test water if you are provided testing kit(s). pH, nitrites, ammonia and nitrates are most important.

Once a week: Clean the sponge prefilter on the submersible pump, once a week.

Once a week: Check flood and drain system is working (timer or bell siphon)

Once a week: Check for pests on the plants and consider preventative organic pesticides

Once a week: Check leaves on the plants are healthy and the plants are growing well, and consider additives if the plants are not healthy etc.
​Check out our Aquaponics "To Do List" - a maintenance table we provide to Aqua Gardening customers - click the picture to download a PDF copy that you can print out.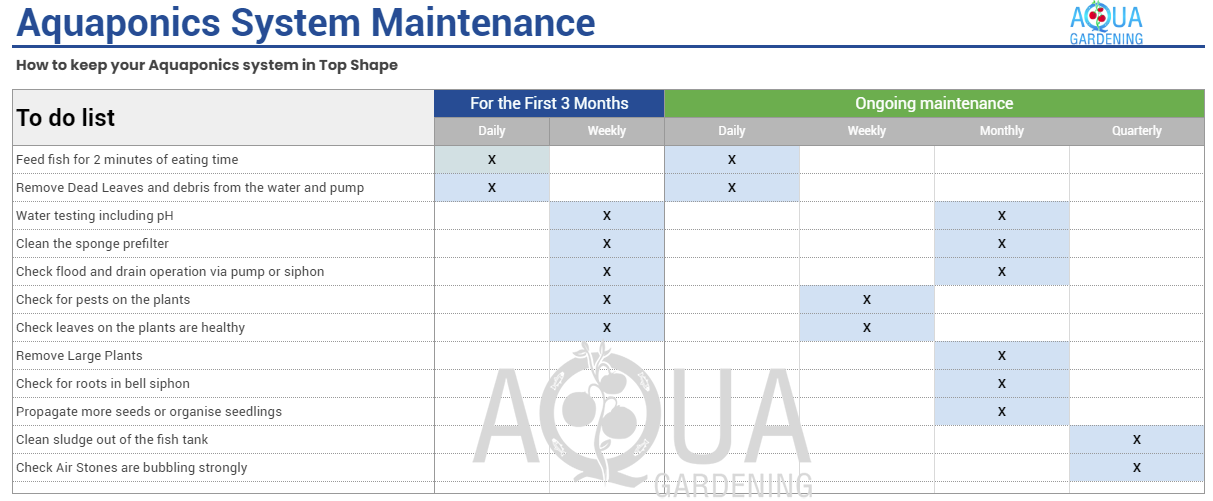 This is a long list - that's for sure. But these maintenance tasks are all important to have a healthy and successful Aquaponics system.
We hope this provides you years of success - or let us know other things you do to keep your system cycling to success!