Community Aquaponics Garden October Update
It has only been 5 weeks since the opening of the Community Aquaponics Garden, and look how much the seedlings have grown!
The seedlings in the left and middle grow beds have grown into healthy plants using the nutrients from the 15 large Jade Perch in the main pond.
The far right bed has been growing a little slower due to a lower nutrient level in fish tank it is joined to. There are just 25 Silver Perch fingerlings in this tank, and they don't provide nearly as much nutrient compared to the large Jade Perch in the main pond. (Sorry Don, your Broccoli will take a little longer until it's ready...)
Ready for harvest?
Sugar snap peas have been on offer for the past week and they taste great - even the purple variety that was planted! The herbs are looking great. The spinach, rocket and spring onions have taken off. The tomatoes, cucumbers and pumpkins are all starting to flower. Next time you pass by, feel free to stop by and taste some of the veggies and herbs.
Stay tuned for the next update.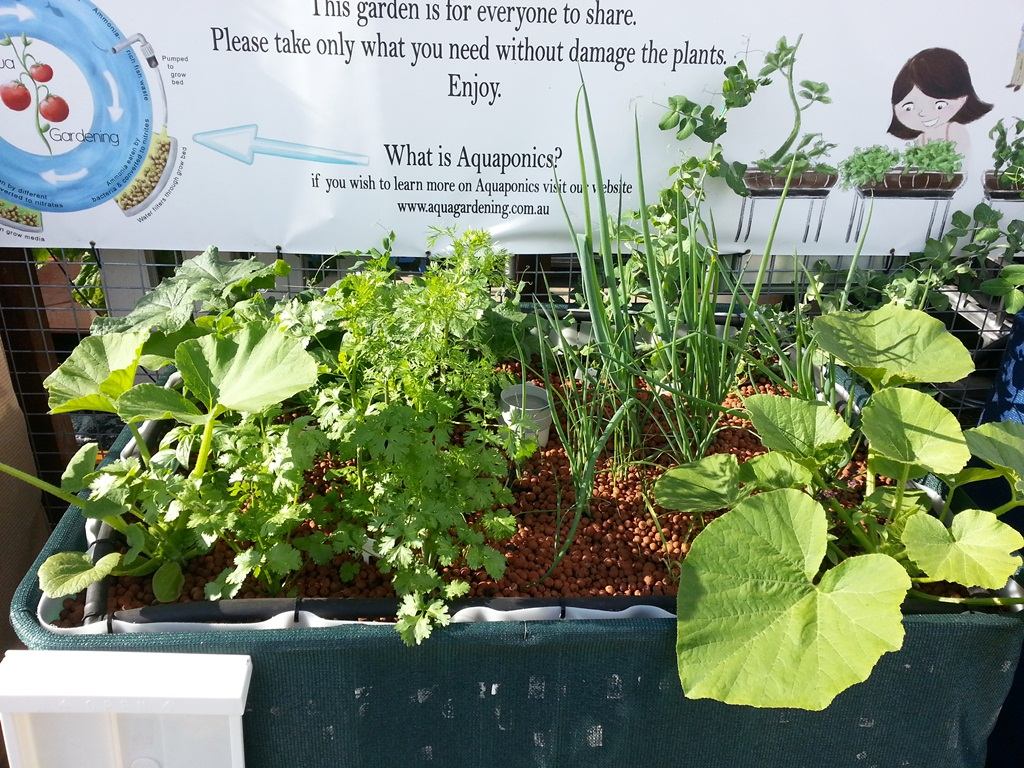 Middle Grow Bed also connected to the Pond