Hydroponics Comparison Grow With 4 Different Nutrients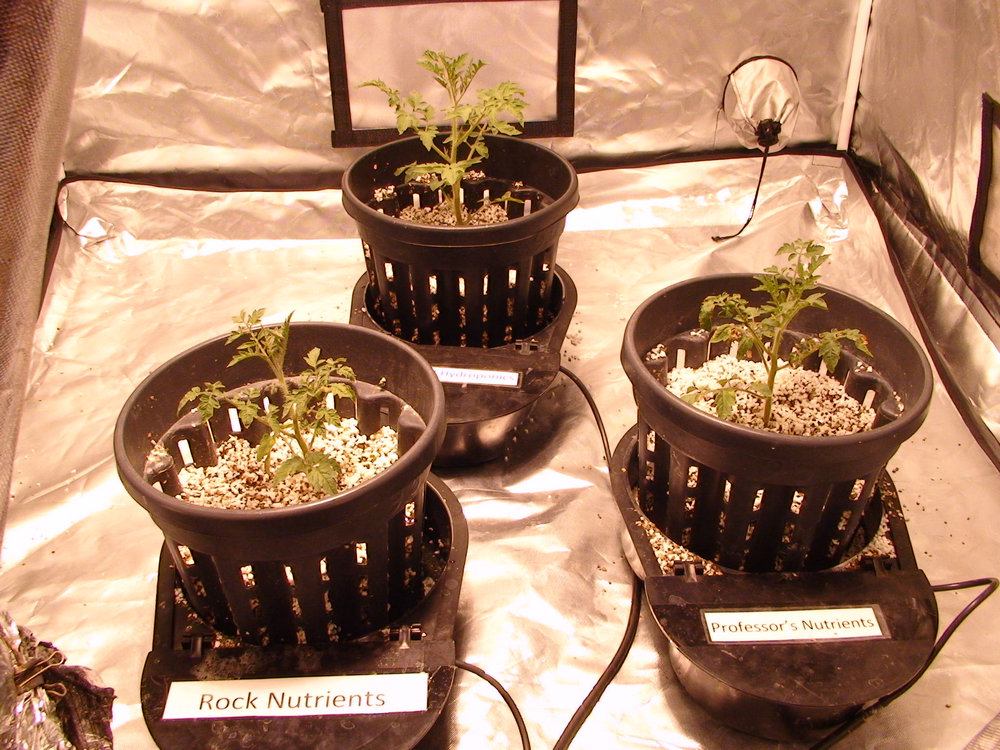 This month we've started a comparison grow featured in our shop grow tent with three different tomatoes, testing out a total of 4 nutrient brands on the market. This includes the following brands:
Professor's Nutrient (indoors at shop)
Rock Nutrients (indoors at shop)
General Hydroponics (indoors at shop)
Grow Candy (outdoors)

Indoor Lighting in the comparison grow
The light we are using is Hi-Par 315W LEC ballast fitted into a Hi-Par SunStorm Reflector. The Hi-Par 315w LEC Digital Ballast is a state of the art, highly efficient ballast which uses high end components. Combining the Hi Par 315w with the Philips L.E.C 315w lamps gives far greater canopy light penetration than conventional 600w HPS Kits. This is achieved due to the Lamps 92% likeness to the sun. These lamps give a better spectrum and intensity of light, both important factors in a successful garden. If you want higher yields with lower running costs, Hi-Par 315W is the go. We have reverted back to the 315W LEC after a few attempts at trialling a new brand of LED.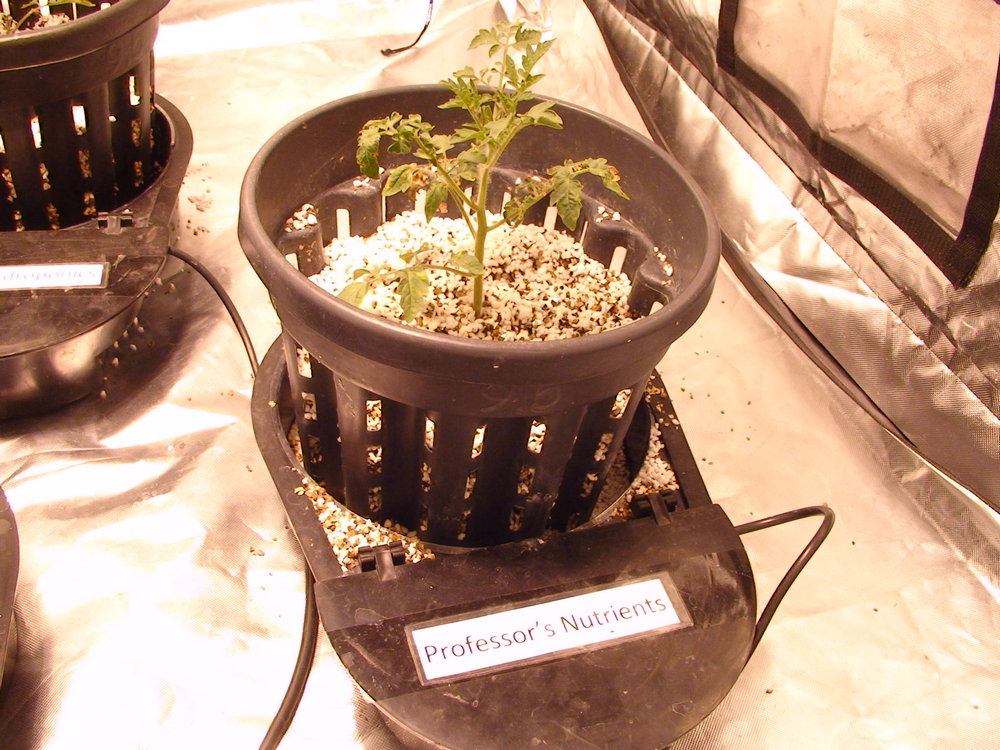 Outdoor Lighting
The December Brisbane Sun is giving us about 8 hours a day direct on the plants. The plants were planted in Hy-Gen coco on the 7th December 2016 and are fed with Grow Candy nutrient. Photo taken on December 19.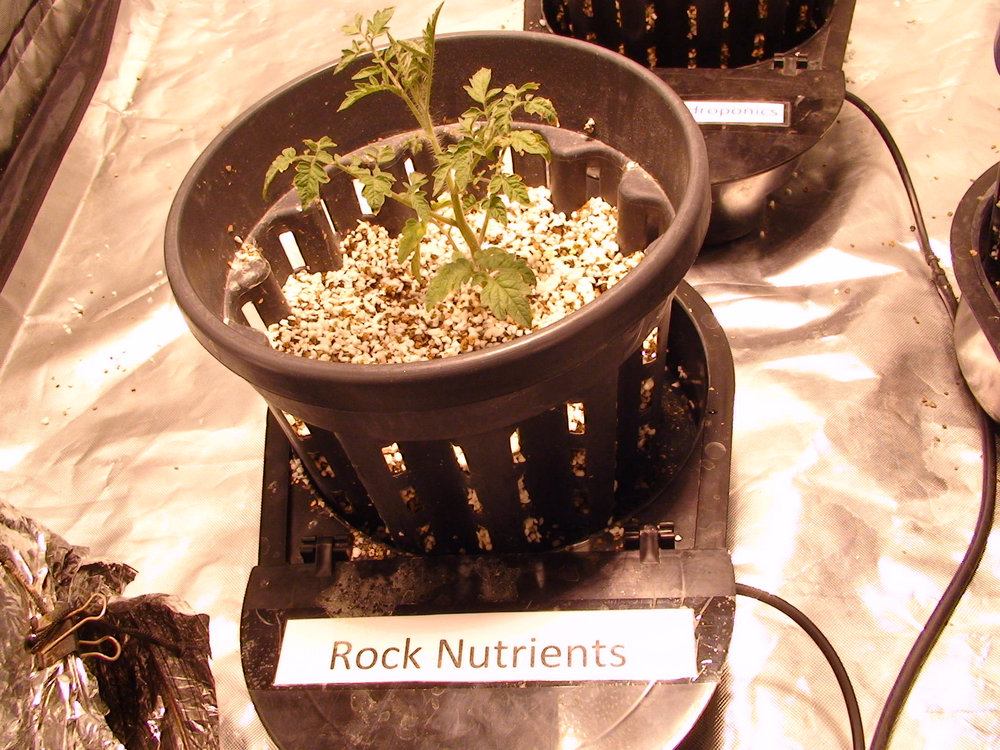 Indoor Comparison Grow
Indoors, the tomatoes are growing in Autopot 12L Single Hydrotrays, with perlite & vermiculite. They are fed with individual reservoirs (20L Black Pails) for each plant. The plants were transplanted on the 9th December 2016. Photos taken on December 19.

The Nutrient Contenders

Rock Nutrients
Founded in Adelaide, South Australia, in 1994, Rock has been in the industry for over 20 years. Included in this schedule is the full Rock range with added super thrive.

General Hydroponics
The leading innovator in the field of hydroponics for more than 35 years, with the only "Vegan nutrient" mass produced. We are using the Micro, Gro and Bloom with added Floralicious for this feed schedule.

Professors Nutrients
First established in the early 1990's, Professor's was formulated specifically for high yielding hydroponics. We are using the A + B nutrients, Go Roots, Go Green, Grow Fast, Flower Boost and Extreme Boost.

Grow Candy Nutrients
Available since 2015, the Grow Candy range is focused on simplicity. We're using the Grow A and B, Bloom A and B, along with the additives Root Booster (Grow and Flower), Liquid Dynamite (Grow and Flower) and Bloominator (Flower Stage). 2ml per Litre Grow A and 2ml per Litre Grow B is producing an EC of 1.3 (0.3 EC tap water).
If you are interested in any of the products seen on this write up, Click on the links below to navigate to our website!