Hydroponics Supplies Checklist
Aqua Gardening Hydroponics stocks a large range of Indoor and Outdoor Hydroponic Supplies. We are specialists in both indoor and outdoor growing and can assist with everything from kits to propagation. Our Brisbane Hydroponics Store is located in Stafford, Brisbane.

Indoor Hydroponics Supplies Brisbane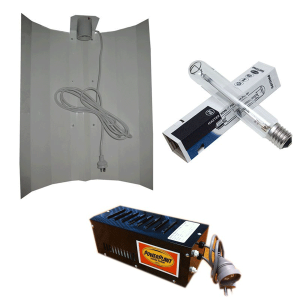 The benefits of an indoor hydroponics system is that you can control how much light a plant gets. During the growth stage you can give plants almost constant 24hr light and hence they grow much faster than plants outdoors in the sunlight. We stock the following indoor hydroponics supplies to get your indoor grows under way.

Hydroponic Nutrients For Sale
Our hydroponic nutrients range and hydroponic additives range include the following brands:
Canna
House & Garden
Growth Technology
Ozi Tonic
Brix
Nature's Own
Flairform
Hy-gen
Autopot
We also stock organic hydroponic nutrients.

Hydroponic Grow Media For Sale
We stock grow media for both Hydroponics and Aquaponics systems.
Clay Balls
Coco Fibre
Canna Terra
Vermiculite
Perlite
Rockwool


Hydroponic Propagation Lights
Propagation lights are the first step in any hydroponics system to raise seedlings or cuttings. We have the following propagation lights for sale.
PS1 Propagation System T5 Lighting
250 Watt CFL's
130 Watt CFL's
85 Watt CFL & Reflector


Hydroponic Grow Lights
We have a large range of HPS (High Pressure Sodium), MH (Metal Halide) and CMH (Ceramic Metal Hallide) grow lamps for sale. MH is used for the vegetative stage of a plants growth and HPS is used for the flowering or budding stage of a plants growth. We have the following lamps for sale.
High Pressure Sodium Lamps (HPS)
250 Watt HPS
400 Watt HPS
600 Watt HPS
1000 Watt HPS
400V HPS Lamps
250 Watt MH
400 Watt MH
600 Watt MH
1000 Watt MH
Ceramic Metal Hallide Lamps (CMH)
315 Watt CMH
600 Watt CMH
630 Watt CMH

Hydroponic Ballasts
Some of our magnetic ballasts are switchable between MH and HPS lamps. This means you can use the same ballast for an entire grow simply by swapping the lamps. Electronic ballasts support both MH and HPS lamps and are all switchable to a lower wattage.
400 Watt Magnetic Ballast (MH or HPS Lamp Compatible)
600 Watt Magnetic Ballast (MH or HPS Lamp Compatible)
Electronic Switchable Ballasts
400 Watt Electronic Switchable Ballast (400Watt and 250Watt Switchable, MH or HPS Lamp Compatible)
600 Watt Electronic Switchable Ballast (600Watt and 400Watt Switchable, MH or HPS Lamp Compatible)
1000 Watt Electronic Switchable Ballast (1000Watt and 600Watt Switchable, MH or HPS Lamp Compatible)
400V Electronic Ballasts

Hydroponic LED Lights
LED grow lights are a relatively new technology. We have good results from LED lights in our in-store grows. We stock a range of LED lights.

Hydroponic Reflectors & Cooltubes
Reflectors do exactly that - reflect otherwise wasted light back onto plants. We have the following reflectors and cooltubes for sale.
6 Fold Batwing Reflector
Adjust-A-Wings Small, Medium, Large
Cooltube Reflector 355mm
Cooltube Reflector 560mm

Hydroponic Grow Tents & Clone Tents
We stock both hydroponic grow tents and hydroponic cloning tents. Tent sizes are as follows.
1 x 1 x 2m Grow Tents
1.2 x 1.2 x 2m Grow Tents
1.4 x 1.4 x 2m Grow Tents
2 x 2 x 2m Grow Tents
0.9 x 0.45 x 0.9m Clone Tents
0.75×0.6×0.5m Clone Tents

Hydroponic Ventilation Fans
We stock fans for ventillation of your hydroponics grow room. We also have switchable or variable speed fan controllers available for sale.
120mm PC Fans
100mm Inline Fans
150mm Inline Fans
200mm Inline Fans
250mm Inline Fans

Hydroponic Ducting
We have aluminium ducting which fits straight onto the inline fans.
100mm 4" Ducting
125mm 5" Ducting
150mm 6" Ducting
200mm Ducting
250mm Ducting
300mm 12" Ducting

Hydroponic Carbon Filters
Carbon filters are available in a range of different sizes depending on the size of the grow room and flow rate of air that needs to be filtered. We sell the following carbon filters.
125x400mm Carbon Filters
250x500mm Carbon Filters
150x300mm Carbon Filters
250x300mm Carbon Filters
200x300mm Carbon Filters
200x500mm Carbon Filters
150x500mm Carbon Filters
150x200mm Carbon Filters
150x425mm Carbon Filters

Hydroponic Fan Silencers
Fan Silencers are used to quieten down the sound of air flowing out of your grow room. We stock a range of sizes to fit all fan diameters.
150mm Silencers
2000mm Silencers
250mm Silencers
300mm Silencers
315mm Silencers

Outdoor Hydroponics Supplies
Outdoor hydroponics is classed as anything that grows using the sun. Nutrients are still used to give plants all of the nutrients that they need. We stock the following outdoor hydroponic supplies:
NFT (Nutrient Film Technique) channel systems
Vertical grow walls, Autopot, gravity feed systems
Aeroponics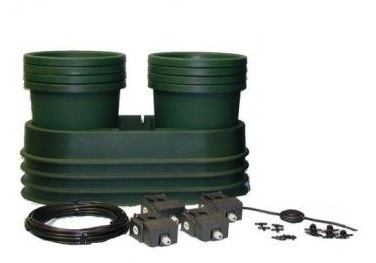 Hydroponic Systems
We have a range of hydroponic systems for sale such as drip feed (for clay and other mediums), NFT channels, autopot systems (gravity fed), hand watered (using perlite, terra or coco) deep water culture, green walls, rockwool, flood & drain and aeroponic systems. We can also custom design systems to suit your growing needs. See our range of hydroponic products and get growing indoors today.