NFT Channel Systems (Nutrient Film Techniques)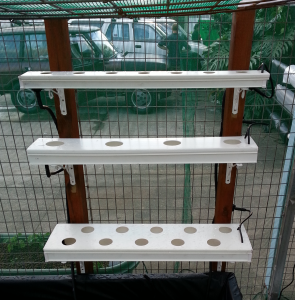 NFT Channel Systems are used throughout the world for both commercial and hobbyist hydroponic setups. Plants are planted into net pots with clay pebbles and placed into holes in the top of white plastic channels (called NFT Channels). A nutrient solution flows along the channel and comes into contact with the roots of the plants.
NFT channels are easier to clean, food grade and UV resistant. They also feature no BPA's when comparing to PVC pipes.
NFT Channel Components
A basic NFT Channel system consists of white plastic NFT channels, a pump, a reservoir, net pots and grow media. NFT Channels are available in various lengths and can be joined together to make systems of any length.
NFT Channel Sizes
Small Width NFT Channels - Use for lettuce, spinach, herbs, onions, flowers, radish, beetroot ect.
Medium Width NFT Channels - Use for strawberries, silverbeet, zucchini, beans, peas, celery, parsley, silverbeet, parsley, flowers ect.
Large Width NFT Channels - Use for tomatoes, broccoli, egg plant, cucumbers, flowers ect.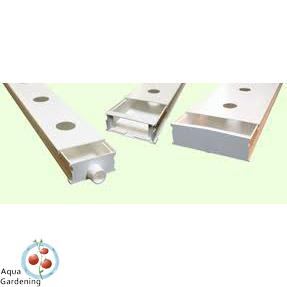 NFT Channels For Sale
We can custom make complete kits to order. Please contact us or visit our shop for ideas. Here is a list of NFT Channel we have for sale.