RDWC Hydroponic Indoor Grow under LED

RDWC Indoor Grow - Featured in store during 2014
In mid August we kicked off our second LED grow. We're using a standard spectrum LED light with 5W Cree LEDs. We noticed the hype around Re-circulating Deep Water Culture (RDWC) on youtube, so we thought we'd better check it out ourselves. Some videos show plant stalks 4 times thicker than a sister plant in the same room that is growing in coco.
We selected 20L black pails as the pots for the plants, and opted with 140mm diameter net pots as we're aiming for shorter plants in the front two pails. Our tent is a Seahawk 1.2m square tent, 2.0m high.
Ventilation
We get alot of mold in Queensland due to the humidity, so running an intake filter really helps combat the mold and bacteria getting inside the grow tent. We are using a 150mm Phresh intake filter with a generic 150mm inline fan. The exhaust fan is the more-than-capable Hyper fan 150mm. The Hyper fan is variable speed and has been running on low since the start of the grow.
Air is provided by a Hailea air pump and also from the splashing of water from the top pipes into the 20L buckets.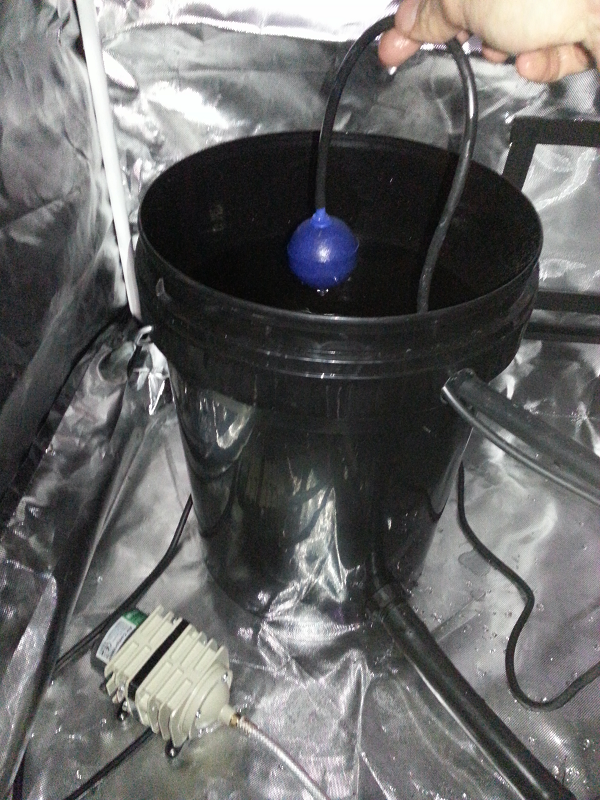 Blue airstone in a black 20L pail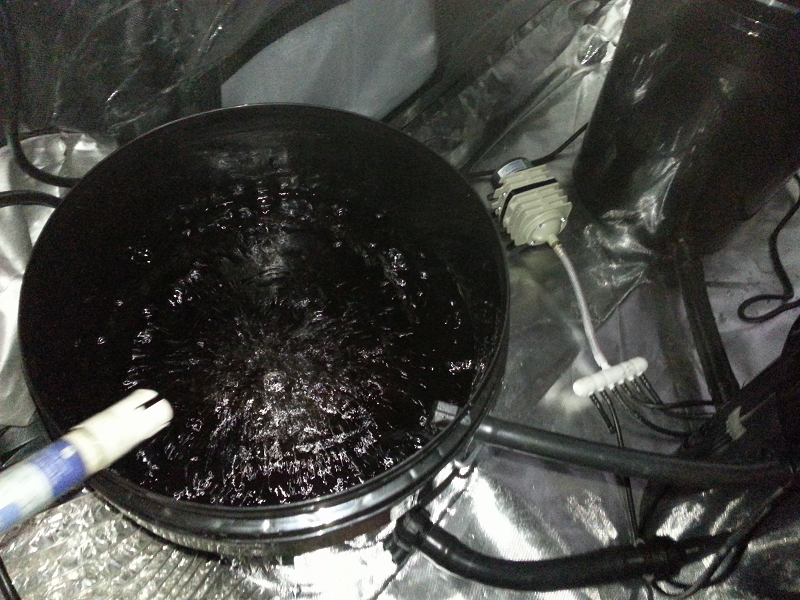 Bubbles created in the pail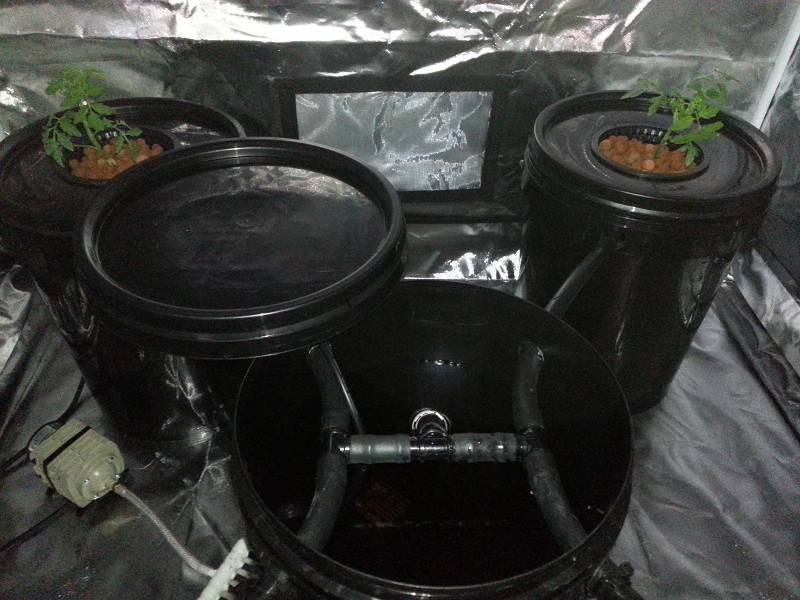 The centre black pail contains a 4000L/hr pump to circulate the nutrient solution
We're using Canna nutrients for this grow. The Aqua Vega and Aqua Flores perform well in recirculating systems, like our last flood and drain table here. Also using Great White to keep the roots white and healthy.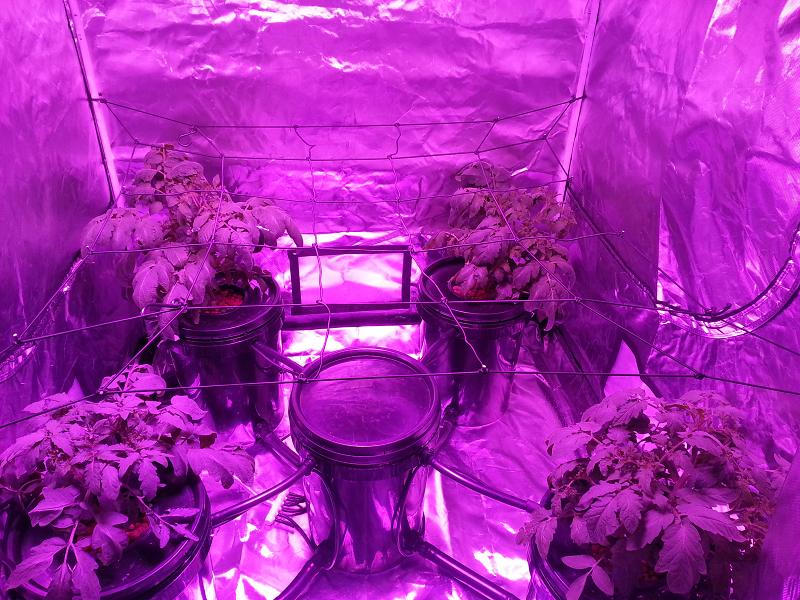 Photo taken September 5th. Bungy mesh installed ready for the plant's support.