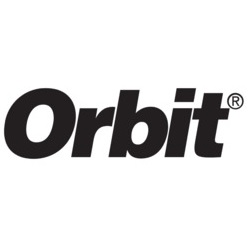 Garden Watering Shower Wand [80cm]
$24.90
RRP $25.00
SAVE $0.10 (0%)
Only 1 left!
In Stock - Fast Dispatch from Brisbane
Recommended Extras
Hygen Coco Brick [650g] - ($6.25)
Pot Saucer [430mm] - ($8.50)
Rhizo Pot Fabric Pot [12L] - ($6.80)
Stainless Precision Pruner and Trimmer - ($7.90)
---
---
Garden Watering Wand [80cm]
This watering wand is 80cm and has a male poly barbed connector for garden hose connections, or you can use your own fitting to join to the poly threaded 3/4 inch female BSP connection.
The shower wand is made from Aluminium and has a ball valve to adjust or cut off water flow on the handle.
What is a Watering Wand?
Watering Wands are designed to attach to the end of a hose, near their handle, and water then flows through the wand to a water breaker/sprinkler head where it is sprayed out in a rain-like shower to water plants. It's a simple concept, but not so easy to describe. The length you choose should be based on your own watering needs.

Near the end of the shaft or wand, there is usually a curve, most commonly at a 45-degree angle, but water wands specially made for watering hanging plants will have a much greater curve. At the end of the wand is the water breaker or sprinkler head. These are very similar to a shower head and come in different diameters for different uses. Some water wands do not have curved shafts, but instead they have adjustable heads.


Using Watering Wand in Your Garden
Using Garden Water Wands One of the benefits of using a water wand for plants is that its gentle rain-like spray does not blast and pulverize fragile seedlings, tender new growth or delicate flowers. The long wand also allows you to water plants at their root zone without bending, crouching or using a stepladde.
The rain-like spray can also give plants in very hot locations a cool shower to reduce transpiration and drying out. Water wands for plants are also effective for spraying off pests like mites and aphids without causing damage to the plant.

Shipping Calculator
Enter the quantity of product and your suburb name to calculate shipping costs.

This calculator will show you the delivery charges for this product only.


Free Shipping Eligibility
---
Aqua Gardening offers free shipping on most orders above $249 that are not bulky items. Once you place all the items you wish to buy in the cart, the combined shipping price will be shown in the cart, including Free Shipping if you are eligible. For full details please see our free shipping eligibility here.
---

Delivery Information
---
Back Order products

These are products we usually carry in stock but are temporary out of stock. These products will be back in stock within a few days. We can send you an email notification when they are back in stock if you click on the "Notify me when back in stock" link. See the full details here.
---
Special Order products

These are products that we do not regularly stock. These products will be ordered specially for you, or dispatched directly to you from our supplier. See the full details here.
---
Online Only products

These are products that are in stock in a different warehouse and can't be picked up with the Click & Collect option. If you wish to collect these products from our Brisbane showroom, you can enter our address as the delivery address. Shipping costs may apply. See the full details here.
---
Click & Collect Only products

These products can only be collected from our Brisbane showroom as we can not ship them. If you place any of these products in your cart, you will only see the Click & Collect option at the checkout.
---
Fast Dispatch products

These are products that we have in stock in our Brisbane showroom, and they are available for immediate Click & Collect or Shipping. Keep in mind that if you have a product which is not listed as a Fast Dispatch product in your cart, there might be a delay on your order. See the full details here.
---
---
Warranty
---
1 Year (Replacement Warranty - Store warranty, this product needs to be returned to Aqua Gardening for testing and replacement. )
---
Returns
---
60 Day Returns
- We will provide a refund, exchange or store credit where you have decided you no longer want the product and it is in new, unopened condition.
More details.