Complete EC & pH Levels Chart For Hydroponic Plants
This is a handy seasonable vegetable grow guide for growing with hydroponics (including Clay Balls/Perlite, Coco Peat) or quality grow media "Terra" (Canna Terra Professional soil or another quality soil from OGS or Dr. Greenthumbs).
Also included is the recommended EC, pH and best hydroponic or organic soil growing media for each type of vegetable.
The recommended season for growing each type of vegetable is listed in the format S (Summer), A (Autumn), W (Winter) and S (Spring). The guide is most suited to South East Queensland or the Brisbane area where we have a sunny dry winter and a hot and humid summer.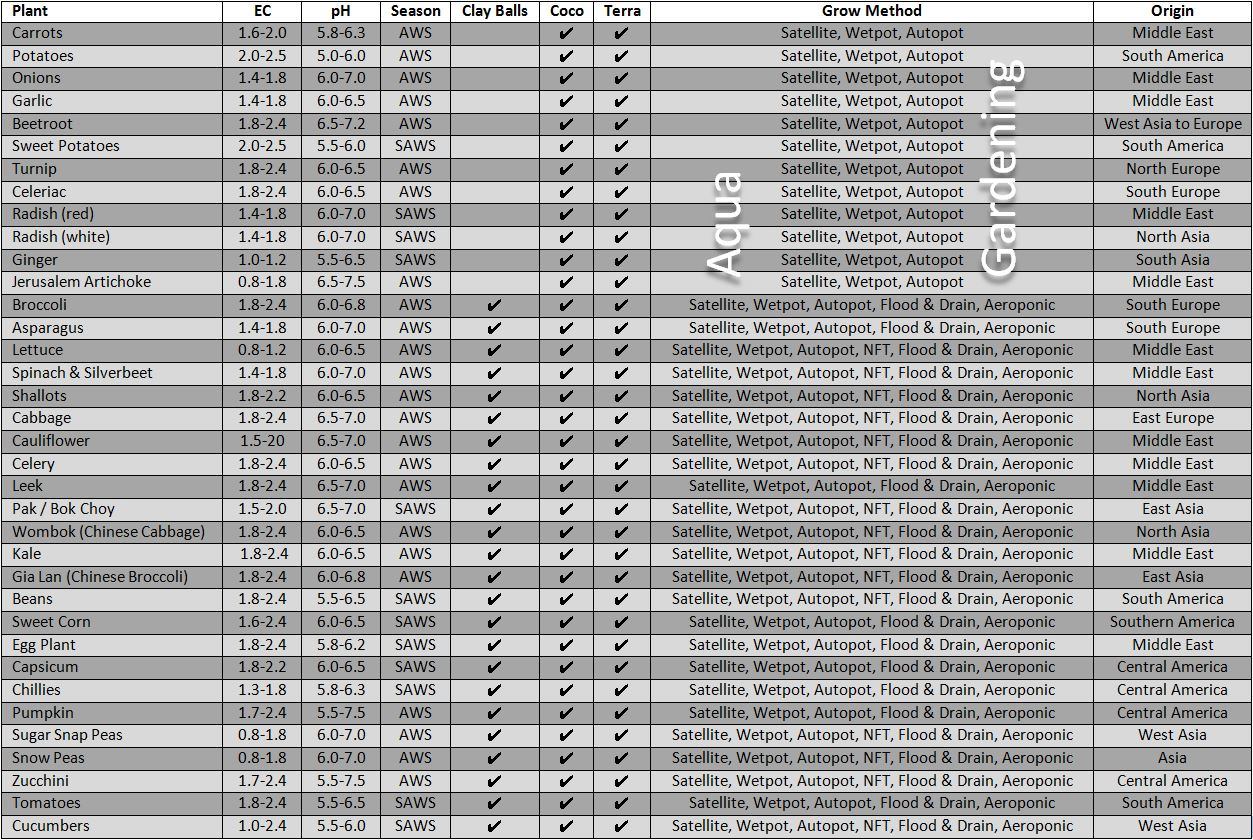 We hope you find this pH and EC guide to vegetables useful, and if you would like to measure this and boost your plants growth, consider:
To learn more about these different types of growing medias, this video is the best one to watch.