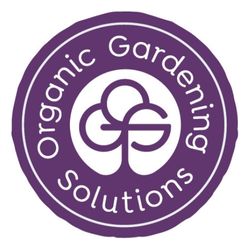 Aloe Boost [1L]
RRP $31.95
Our Regular Price $31.90
NOW $25.52
SAVE $6.38 (20%)!
While Stocks Last
In Stock - Fast Dispatch from Brisbane
---
---
What is OGS Aloe Boost?
Aloe Boost is the ideal adjunct for microbe proliferation in both the rhizosphere (root zone) and phyllosphere (leaf surfaces and above ground). The abundance of complex carbohydrate sources within Aloe Boost will cause microbial populations to skyrocket, breathing new life into your soil and plants, promoting consistently healthy growth while significantly increasing pest resistance and immune responses.
OGS Aloe Boost is composed of cold pressed and carefully processed whole leaf Aloe Vera extract. It promotes photosynthesis, ion uptake and transport, as well as boosting phytoalexin production in your plants to bolster their defensive arsenal against pathogens.
OGS Aloe Boost contains several components that improve your plants immune systems and resilience to pests including:
B group vitamins which can accelerate plant growth.
5 different polysaccharides with considerable capacity for chelation to further facilitate nutrient uptake by your plants.
Saponins for IPM and to promote both plant and fungal growth.
Salicylic acid to boost your plants immune system and increase drought resistance.
Gibberellins and Indole Acetic Acid to promote cell division.
Phytochemicals of Aloin.
How Do I Use Aloe Boost?
Please mix the solution fresh and do not leave premixed solution mixed in water for long periods. Do not spray plants during pollination. Over-application of Aloe Boost as a soil drench may result in an undesirable fungicidal effect.
Foliar Feeding / IPM: 30 mL Aloe Boost per 10 L water. Spray both the surface and underside of foliage.
Soil Drench: 15 mL Aloe Boost per 10L water.
Shipping Calculator
Enter the quantity of product and your suburb name to calculate shipping costs.

This calculator will show you the delivery charges for this product only.


Free Shipping Eligibility
---
Aqua Gardening offers free shipping on most orders above $249 that are not bulky items. Once you place all the items you wish to buy in the cart, the combined shipping price will be shown in the cart, including Free Shipping if you are eligible. For full details please see our free shipping eligibility here.
---

Delivery Information
---
Back Order products

These are products we usually carry in stock but are temporary out of stock. These products will be back in stock within a few days. We can send you an email notification when they are back in stock if you click on the "Notify me when back in stock" link. See the full details here.
---
Special Order products

These are products that we do not regularly stock. These products will be ordered specially for you, or dispatched directly to you from our supplier. See the full details here.
---
Online Only products

These are products that are in stock in a different warehouse and can't be picked up with the Click & Collect option. If you wish to collect these products from our Brisbane showroom, you can enter our address as the delivery address. Shipping costs may apply. See the full details here.
---
Click & Collect Only products

These products can only be collected from our Brisbane showroom as we can not ship them. If you place any of these products in your cart, you will only see the Click & Collect option at the checkout.
---
Fast Dispatch products

These are products that we have in stock in our Brisbane showroom, and they are available for immediate Click & Collect or Shipping. Keep in mind that if you have a product which is not listed as a Fast Dispatch product in your cart, there might be a delay on your order. See the full details here.
---
---
Warranty
---
Limited Warranty (This product has been stored in a controlled environment to ensure you will receive the best quality product possible. Due to this reason this product is sold on a strict no refund or return policy, unless it falls under a warranty claim. )
---
Returns
---
60 Day Returns
- We will provide a refund, exchange or store credit where you have decided you no longer want the product and it is in new, unopened condition.
More details.