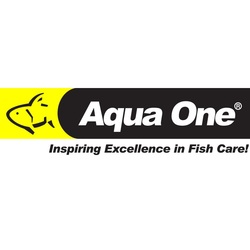 Aqua One Air Pump [SR 2500]
In Stock - Fast Dispatch from Brisbane
Recommended Extras
Bubbilo Check Valves 2 Pack - ($7.00)
Golf Ball Air Stones [4 x 50mm] - ($10.90)
---
---
Aqua One air pumps are reliable small air compressors developed for aquariums. These small air pumps are low wattage and quiet in operation. The smaller models have two speed settings and the larger SR 12000 model has a variable speed control. As a guide, the 9500 model or 12000 is suitable for an aquaponics system with 500L of water and 40 small fish (5 - 10 full grown fish).

Aqua One Air Pumps are Suitable for:
Aquariums
Aquaponics
Hydroponics
Deep water culture

Aqua One Air Pump Features:
Smaller models have dual speed control - high or low
The SR 12000 model features a variable speed control knob
Please note, diaphragms are a consumable part of all of the air pumps, and are not covered under warranty. The harder that the air pumps work, the more likely the diaphragms will fail! Please check for replacement diaphragms on the website.

Aqua One Air Pump Specifications
| Model | SR 2500 | SR 9500 | SR 12000 |
| --- | --- | --- | --- |
| Max Flow Rate (L/hr) | 160 | 400 | 800 |
| Pressure (kPa) | 19 | 20 | 19 |
| Power Usage (Watts) | 2.5 | 5.2 | 9.4 |
| Voltage (Volts AC) | 240 | 240 | 240 |
| Air Outlets | 1 | 2 | 4 |
| Air Outlet Size (mm) | 4 | 4 | 4 |
Shipping Calculator
Enter the quantity of product and your suburb name to calculate shipping costs.

This calculator will show you the delivery charges for this product only.


Free Shipping Eligibility
---
Aqua Gardening offers free shipping on most orders above $249 that are not bulky items. Once you place all the items you wish to buy in the cart, the combined shipping price will be shown in the cart, including Free Shipping if you are eligible. For full details please see our free shipping eligibility here.
---

Delivery Information
---
Back Order products

These are products we usually carry in stock but are temporary out of stock. These products will be back in stock within a few days. We can send you an email notification when they are back in stock if you click on the "Notify me when back in stock" link. See the full details here.
---
Special Order products

These are products that we do not regularly stock. These products will be ordered specially for you, or dispatched directly to you from our supplier. See the full details here.
---
Online Only products

These are products that are in stock in a different warehouse and can't be picked up with the Click & Collect option. If you wish to collect these products from our Brisbane showroom, you can enter our address as the delivery address. Shipping costs may apply. See the full details here.
---
Click & Collect Only products

These products can only be collected from our Brisbane showroom as we can not ship them. If you place any of these products in your cart, you will only see the Click & Collect option at the checkout.
---
Fast Dispatch products

These are products that we have in stock in our Brisbane showroom, and they are available for immediate Click & Collect or Shipping. Keep in mind that if you have a product which is not listed as a Fast Dispatch product in your cart, there might be a delay on your order. See the full details here.
---
---
Warranty
---
1 Year (Replacement Warranty - Store warranty, this product needs to be returned to Aqua Gardening for testing and replacement. )
---
Returns
---
60 Day Returns
- We will provide a refund, exchange or store credit where you have decided you no longer want the product and it is in new, unopened condition.
More details.