Aqua One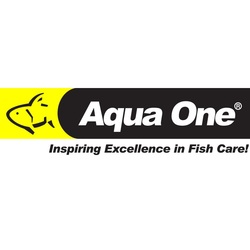 Aqua One specialise in supplies for fish environments including aquariums and fish ponds. Here at Aqua Gardening, we stock a range of pond and aquaponic related products from Aqua One, including their excellent air pumps, water pumps and water heaters.
Aqua One has made fish keeping easier for families, enthusiasts and professionals. Our comprehensive range includes aquariums, technology, nutrition, maintenance and accessories. We offer quality products to suit any budget.
Our specialist team includes marine biologists who design, test, and quality control our products. Aqua One is backed up by an industry leading warranty, and a commitment to providing reliable products. Aqua One is the market leader because the people that design the products use the products. Each aquarium features the latest in technology and is designed to ensure easy fishkeeping.
We are proud to offer products that inspire excellence in fish care, and we hope you enjoy them too.