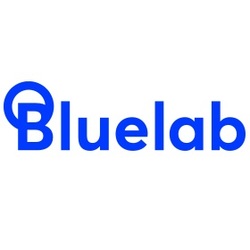 Bluelab Combo Meter for pH, EC & Temperature
$349.90
RRP $349.95
SAVE $0.05 (0%)
Back Order - Dispatched from warehouse in 3-7 business days
---
---
Bluelab Combo Meter for pH, EC & Temperature
It's all you need for simple and reliable crop management.
The Bluelab Combo Meter is a portable pH, conductivity and temperature meter all in one. If you are experiencing problems with yellow leaves, or slow stunted growth, the Bluelab Combo Meter will soon tell you if each parameter is within the plants requirements. Adjustments can be quickly made to get your crop back on track.
The Bluelab Combo Meter has two probes, a Bluelab pH Probe and a Bluelab Conductivity/Temperature Probe. When taking a reading, simply place them into the solution and the selected reading is displayed on screen. As the Bluelab Combo Meter is portable and does not require a power supply to operate, it can be used anywhere, anytime to help you manage your crops' daily nutrient requirements.
Calibration of the pH probe is simple as instructions are supplied on the back of the meter and the easy push button method makes this one of the simplest meters to use.
The pH probe is replaceable so you can use this meter for years to come. The Conductivity/temperature probe does not require calibration as this is locked in during manufacture.
Bluelab Combo Meter Features
Measures pH, conductivity and temperature on the go
Brilliantly simple design that's easy to use, clean and calibrate
Backlit display to capture every measurement with ease
Includes a pH Probe and Conductivity Probe to cover all your nutrient uptake fundamentals
2-metre cable for measuring in hard-to-reach locations
Customise scales to your preference - conductivity in EC, CF, PPM 500 (TDS) or PPM 700; temperature in °C or °F
Take care of the fundamentals
The science behind healthier plants
The fundamental parameters of pH, conductivity and temperature all play a pivotal role in driving optimal plant health. By regularly measuring the fundamentals, the Bluelab Combo Meter will enable you to optimise your plants' nutrient uptake.
While conductivity indicates the total amount of nutrients in your solution, pH (potential Hydrogen) shows how acidic or alkaline your medium is, which determines nutrient absorption. Temperature affects your plants' growth rate and structure.
The Bluelab Combo Meter measures pH, conductivity and temperature in nutrient reservoirs, run-off and water supply. What's more, this meter can be used on the go, giving you fast and accurate readings when and where you need them.
Error message when trying to calibrate? This should help!
Calibrating Bluelab pH Probes and Meters is simple, and the process should be very similar across our full range of products.
The following video shows how to clean and calibrate a Bluelab Combo Meter and pH Probe.
The information does still apply to other products such as the Bluelab Guardian Monitor or pH Controller, which have the same probe cleaning and maintenance requirements as the Combo Meter.
Three-in-one portable solution
Brilliantly simple design
The Bluelab Combo Meter provides the ultimate convenience by taking care of all three nutrient uptake fundamentals simultaneously.
Not only that, but this multi-parameter meter and its probes feature a brilliantly simple design. The Bluelab pH Probe is easy to use, clean and calibrate; when the time comes, it's also easy to replace. Likewise, the Bluelab Conductivity Probe has straightforward functionality, requiring no further calibration.
Designed and built in New Zealand with growers in mind
All our products are designed with growers, for growers – so you can be confident that the Bluelab Combo Meter will help you carry out the essential tasks of everyday growing with ease.
Five-year guarantee for the Bluelab Combo Meter; six-month guarantee for the Bluelab pH Probe (proof of purchase is required).
Shipping Calculator
Enter the quantity of product and your suburb name to calculate shipping costs.

This calculator will show you the delivery charges for this product only.


Free Shipping Eligibility
---
Aqua Gardening offers free shipping on most orders above $249 that are not bulky items. Once you place all the items you wish to buy in the cart, the combined shipping price will be shown in the cart, including Free Shipping if you are eligible. For full details please see our free shipping eligibility here.
---

Delivery Information
---
Back Order products

These are products we usually carry in stock but are temporary out of stock. These products will be back in stock within a few days. We can send you an email notification when they are back in stock if you click on the "Notify me when back in stock" link. See the full details here.
---
Special Order products

These are products that we do not regularly stock. These products will be ordered specially for you, or dispatched directly to you from our supplier. See the full details here.
---
Online Only products

These are products that are in stock in a different warehouse and can't be picked up with the Click & Collect option. If you wish to collect these products from our Brisbane showroom, you can enter our address as the delivery address. Shipping costs may apply. See the full details here.
---
Click & Collect Only products

These products can only be collected from our Brisbane showroom as we can not ship them. If you place any of these products in your cart, you will only see the Click & Collect option at the checkout.
---
Fast Dispatch products

These are products that we have in stock in our Brisbane showroom, and they are available for immediate Click & Collect or Shipping. Keep in mind that if you have a product which is not listed as a Fast Dispatch product in your cart, there might be a delay on your order. See the full details here.
---
---
Warranty
---
5 Years (Replacement Warranty - Store warranty, this product needs to be returned to Aqua Gardening for testing and replacement. )
---
Returns
---
60 Day Returns
- We will provide a refund, exchange or store credit where you have decided you no longer want the product and it is in new, unopened condition.
More details.