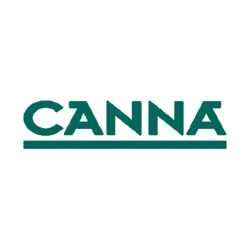 Canna Bio Boost 250ml
$58.90
RRP $59.37
SAVE $0.47 (1%)
Only 3 left!
In Stock - Fast Dispatch from Brisbane
---
---
Bio Boost is a yield increasing agent for all cultivation systems and can be applied in combination with all Canna's nutritional lines and additives. Bio Boost is not a nutrient, but a natural fermented plant extract with bloom stimulating characteristics that are also responsible for a fuller flavour.
Bio Boost was developed by the Canna Research from plant extracts from tropical rainforests and is a true boost for plants. The bio active substances result in an extra metabolism that is exactly what the plant needs during the blooming period. The plants produce more fructose, become healthier and stronger and are less vulnerable to diseases and plagues. The result is a higher yield with a strong, exuberant and vital fructification.
The number of bio active substances in Bio Boost is enormous.

Directions of Use for Bio Boost
Give Bio Boost alongside your regular feed
Shake well before use
Dosage: Use a dilution ratio of approximately 20 ml per 10 L of water from the moment that flowers start to form. For extra flowering strength, dilute 40 ml per 10 L of water.
Do not use in combination with products containing hydrogen peroxide (H202)
Use diluted solution within 7 days
Bio Boost can be given manually, through drip irrigation or by foliar feeding
The packaging is made of Polyethylene (PVC and cadmium free), an easily recyclable plastic.

Bio Canna Feed Schedule
Note on BioCanna Range
Developed ideally for use with Soil, Bio Canna products are not recommended for some types of hydroponics which require aeration and recirculating water.
Shipping Calculator
Enter the quantity of product and your suburb name to calculate shipping costs.

This calculator will show you the delivery charges for this product only.


Free Shipping Eligibility
---
Aqua Gardening offers free shipping on most orders above $249 that are not bulky items. Once you place all the items you wish to buy in the cart, the combined shipping price will be shown in the cart, including Free Shipping if you are eligible. For full details please see our free shipping eligibility here.
---

Delivery Information
---
Back Order products

These are products we usually carry in stock but are temporary out of stock. These products will be back in stock within a few days. We can send you an email notification when they are back in stock if you click on the "Notify me when back in stock" link. See the full details here.
---
Special Order products

These are products that we do not regularly stock. These products will be ordered specially for you, or dispatched directly to you from our supplier. See the full details here.
---
Online Only products

These are products that are in stock in a different warehouse and can't be picked up with the Click & Collect option. If you wish to collect these products from our Brisbane showroom, you can enter our address as the delivery address. Shipping costs may apply. See the full details here.
---
Click & Collect Only products

These products can only be collected from our Brisbane showroom as we can not ship them. If you place any of these products in your cart, you will only see the Click & Collect option at the checkout.
---
Fast Dispatch products

These are products that we have in stock in our Brisbane showroom, and they are available for immediate Click & Collect or Shipping. Keep in mind that if you have a product which is not listed as a Fast Dispatch product in your cart, there might be a delay on your order. See the full details here.
---
---
Warranty
---
Limited Warranty (This product has been stored in a controlled environment to ensure you will receive the best quality product possible. Due to this reason this product is sold on a strict no refund or return policy, unless it falls under a warranty claim. )
---
Returns
---
60 Day Returns
- We will provide a refund, exchange or store credit where you have decided you no longer want the product and it is in new, unopened condition.
More details.