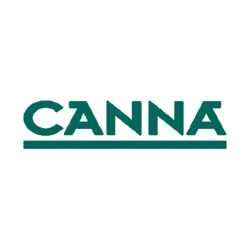 Canna Boost 250ml
$74.90
RRP $94.27
SAVE $19.37 (21%)
In Stock - Fast Dispatch from Brisbane
---
---
Use Canna Boost for an amazing increase in nutrient and additive absorbtion. Canna Boost Accelerator is a product that distinguishes itself from the existing booster products in every aspect and is also typified as being: 'The new boost generation'.

Canna Boost Accelerator Advantages
Better Yields: Canna boost stimulates the development of new flowers. Because of this the fruits can become heavier than normal. Since the ripening of the fruits also proceeds more gradually, it results in a more uniform harvest. Something very special about Canna boost is that it's not just a guarantee for higher yields but the taste is also guaranteed to be better. Something extra for the Canna grower.
Suitable for use with all growing mediums and substrates: Canna boost is a universal flowering stimulator, which is to say that it can be used with any growing system and in combination with any feeding with no exceptions. As well as adding Canna boost to the substrate it can also be used as a leaf spray (foliar feeding). The advantage of this is that the plant can absorb the flowering stimulator directly through its leaves.
Even higher yields in combination with PK 13-14: Canna boost isn't a nutrient, but an additive that increases the plant's photosynthesis (one of the reactions that make up a plant's metabolism). This increase ensures that the fruits are formed faster. The availability of nutrients is very important for achieving optimum results with Canna boost. The availability of all nutrients is guaranteed with Canna feeding. Even better results can be achieved using the trusted Canna feeding in combination with Canna PK 13/14. This is because PK 13/14 provides the plant with extra flowering elements while Canna boost ensures that there's the energy to be able to use these elements.
Better ripening and strengthened immune system: Canna boost contains flowering stimulators that ensure powerful ripening. It also contains natural flowering regulators that help develop fruit more uniformly and finish flowering more strongly. Thanks to the improved energy regulation the plant also has sufficient energy to resist diseases. If there is no energy at the correct place diseases will often strike, just at the moment when it is disastrous for the harvest.
Fuller, more powerful taste: With Canna boost you are guaranteed both a higher yield and an exceptional taste. A good harvest isn't just expressed in terms of weight these days. Quality is starting to play a more important role and this also means taste is becoming more important. Increasing the speed of photosynthesis greatly increases the sugar production in the fruits. This makes the taste sweeter and the natural flavours in the fruits will be produced in higher concentrations. The stronger smell of the essential oils in the fruits speaks volumes.

Canna Feed Schedules
Canna Aqua Feed Schedule - Download PDF
Canna Classic Feed Schedule - Download PDF
Canna Coco Feed Schedule - Download PDF
Canna Terra Feed Schedule - Download PDF
Shipping Calculator
Enter the quantity of product and your suburb name to calculate shipping costs.

This calculator will show you the delivery charges for this product only.


Free Shipping Eligibility
---
Aqua Gardening offers free shipping on most orders above $249 that are not bulky items. Once you place all the items you wish to buy in the cart, the combined shipping price will be shown in the cart, including Free Shipping if you are eligible. For full details please see our free shipping eligibility here.
---

Delivery Information
---
Back Order products

These are products we usually carry in stock but are temporary out of stock. These products will be back in stock within a few days. We can send you an email notification when they are back in stock if you click on the "Notify me when back in stock" link. See the full details here.
---
Special Order products

These are products that we do not regularly stock. These products will be ordered specially for you, or dispatched directly to you from our supplier. See the full details here.
---
Online Only products

These are products that are in stock in a different warehouse and can't be picked up with the Click & Collect option. If you wish to collect these products from our Brisbane showroom, you can enter our address as the delivery address. Shipping costs may apply. See the full details here.
---
Click & Collect Only products

These products can only be collected from our Brisbane showroom as we can not ship them. If you place any of these products in your cart, you will only see the Click & Collect option at the checkout.
---
Fast Dispatch products

These are products that we have in stock in our Brisbane showroom, and they are available for immediate Click & Collect or Shipping. Keep in mind that if you have a product which is not listed as a Fast Dispatch product in your cart, there might be a delay on your order. See the full details here.
---
---
Warranty
---
Limited Warranty (This product has been stored in a controlled environment to ensure you will receive the best quality product possible. Due to this reason this product is sold on a strict no refund or return policy, unless it falls under a warranty claim. )
---
Returns
---
60 Day Returns
- We will provide a refund, exchange or store credit where you have decided you no longer want the product and it is in new, unopened condition.
More details.