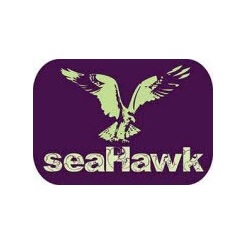 Dacron Acoustic Noise Reducing Ducting 5m [100mm]
In Stock - Fast Dispatch from Brisbane
---
---
This is a Dacron-filled ducting which reduces skin irritation when it is handled. This duct has a grey insulation layer, and the inner ducting is fabricated with very fine holes. The outer side of the ducting is completely light and air tight in shiny aluminium foil.
How Does Acoustic Ducting work?
Acoustic ducting has an inner and outer layer of flexi-ducting, separated by a layer of insulating Dacron in between them. As air travels through the ducting it causes the inner layer of the flexi-ducting to vibrate. This would normally create a humming noise. The insulating layer of Dacron in the acoustic ducting prevents the vibration from getting from the inside layer of flexi-ducting to the outside layer of flexi-ducting. This reduces the hum from the duct vibration and dampens the sound of a ventilation fan.
How Effective Is Acoustic Ducting?
We have found that acoustic duct dampens the sound of fans by about 50%. Use this acoustic ducting along with a Phresh Silenced Hyper Fan you can be 100% sure there will be barely any noise escaping from your ventilation system.
Acoustic Ducting Tip
To reduce the sound of the fan, make sure the ducting is stretched as straight as possible. The more friction there is along the ducting, the more sound and pressure on the fan there will be. If you need to bend the ducting, a Thermoflow Elbow is the way to go to keep the flow up and noise down.
Shipping Calculator
Enter the quantity of product and your suburb name to calculate shipping costs.

This calculator will show you the delivery charges for this product only.


Free Shipping Eligibility
---
Aqua Gardening offers free shipping on most orders above $249 that are not bulky items. Once you place all the items you wish to buy in the cart, the combined shipping price will be shown in the cart, including Free Shipping if you are eligible. For full details please see our free shipping eligibility here.
---

Delivery Information
---
Back Order products

These are products we usually carry in stock but are temporary out of stock. These products will be back in stock within a few days. We can send you an email notification when they are back in stock if you click on the "Notify me when back in stock" link. See the full details here.
---
Special Order products

These are products that we do not regularly stock. These products will be ordered specially for you, or dispatched directly to you from our supplier. See the full details here.
---
Online Only products

These are products that are in stock in a different warehouse and can't be picked up with the Click & Collect option. If you wish to collect these products from our Brisbane showroom, you can enter our address as the delivery address. Shipping costs may apply. See the full details here.
---
Click & Collect Only products

These products can only be collected from our Brisbane showroom as we can not ship them. If you place any of these products in your cart, you will only see the Click & Collect option at the checkout.
---
Fast Dispatch products

These are products that we have in stock in our Brisbane showroom, and they are available for immediate Click & Collect or Shipping. Keep in mind that if you have a product which is not listed as a Fast Dispatch product in your cart, there might be a delay on your order. See the full details here.
---
---
Warranty
---
1 Year (Replacement Warranty - Store warranty, this product needs to be returned to Aqua Gardening for testing and replacement. )
---
Returns
---
60 Day Returns
- We will provide a refund, exchange or store credit where you have decided you no longer want the product and it is in new, unopened condition.
More details.