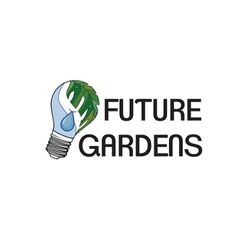 DWC Foam Floating Raft 120 x 60cm with 72 Holes [120 x 60 x 4cm]
In Stock - Fast Dispatch from Brisbane
Recommended Extras
Perlite Coarse Grade 4-7mm size [25L] - ($25.90)
Great Lakes Lettuce Seeds - ($5.90)
Lettuce Hydroponic Net Pots 45 x 50mm [50 Pots] - ($17.50)
Mignonette Lettuce Red Seeds - ($5.90)
---
---
Large Floating Rafts for Hydroponic and Aquaponic applications
Polystyrene foam rafts are a highly economical way to grow small leafy green vegetables and herbs. Floating rafts are popular because they produce an extremely high volume of food when the flow of water and aeration is right in the system. The Aqua Gardening floating rafts are produced for commercial horticulture use, in China. The polystyrene foam is inert, and quality and chemical checked.
Foam rafts are commonly used to hold plants on top of a nutrient and oxygen rich water reservoir or tank. The raft can sit right on top of the water (floating), or it can be constructed a short distance above the water - as long as the plants they are supporting still have their roots in the water. Using this method you can grow plants faster and more cheaply than a regular media grow bed with clay pebbles. There is also the bonus of using an external filtration system to clean the water, rather than using the growing media in the case of Aquaponics.
Size of floating foam rafts
Dimensions: 120 cm (length) x 60 cm (width) x 4 cm (depth)
Made from Polysterene
72 pre-drilled holes (50mm diameter) with a bevelled edge
Can be trimmed with sharp knife to suit smaller grow beds
Foam rafts for Deep Water Culture
DWC foam rafts are commonly used to hold plants above nutrient and oxygen rich water. These rafts are a suitable thickness of 40mm to prevent snapping, and so that they float while fully laden with lettuce or herbs. If you want to grow large aquaponic or hydroponic plants and trees in these rafts, a brick or inert block should be placed under the raft to support it.
The floating foam raft has 72 (50mm diameter) holes and measures 120 x 60 cm but can easily be trimmed with a sharp knife to suit other systems.
Shipping Calculator
Enter the quantity of product and your suburb name to calculate shipping costs.

This calculator will show you the delivery charges for this product only.


Free Shipping Eligibility
---
Aqua Gardening offers free shipping on most orders above $249 that are not bulky items. Once you place all the items you wish to buy in the cart, the combined shipping price will be shown in the cart, including Free Shipping if you are eligible. For full details please see our free shipping eligibility here.
---

Delivery Information
---
Back Order products

These are products we usually carry in stock but are temporary out of stock. These products will be back in stock within a few days. We can send you an email notification when they are back in stock if you click on the "Notify me when back in stock" link. See the full details here.
---
Special Order products

These are products that we do not regularly stock. These products will be ordered specially for you, or dispatched directly to you from our supplier. See the full details here.
---
Online Only products

These are products that are in stock in a different warehouse and can't be picked up with the Click & Collect option. If you wish to collect these products from our Brisbane showroom, you can enter our address as the delivery address. Shipping costs may apply. See the full details here.
---
Click & Collect Only products

These products can only be collected from our Brisbane showroom as we can not ship them. If you place any of these products in your cart, you will only see the Click & Collect option at the checkout.
---
Fast Dispatch products

These are products that we have in stock in our Brisbane showroom, and they are available for immediate Click & Collect or Shipping. Keep in mind that if you have a product which is not listed as a Fast Dispatch product in your cart, there might be a delay on your order. See the full details here.
---
---
Warranty
---
1 Year (Replacement Warranty - Store warranty, this product needs to be returned to Aqua Gardening for testing and replacement. )
---
Returns
---
60 Day Returns
- We will provide a refund, exchange or store credit where you have decided you no longer want the product and it is in new, unopened condition.
More details.