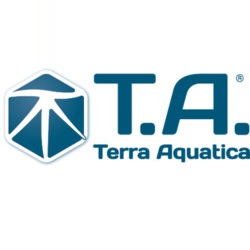 Terra Aquatica TriPart Flora Bloom [1L]
$29.90
RRP $29.95
SAVE $0.05 (0%)
In Stock - Fast Dispatch from Brisbane
---
---
The Tri Part (3 part) Flora Series is recognised for consistently delivering reliable results for all plants, growing methods, media and applications.
The Flora Series is claimed to be the original 3-Part Building-Block Nutrient System for hydroponics, containing all Primary, Secondary and Micro nutrients required for balanced plant nutrition.
Made from pharmaceutical grade minerals, Flora Series is formulated to be the finest balanced and pH buffered fertiliser available. The three parts make complete and balanced nutrient solutions for proper plant nutrition that produce strong vigorous plants, abundant large healthy flowers, enhanced yields and nutrient dense crops.
Flora Series is the most used hydroponic nutrient for a reason, it delivers spectacular results such as enhanced size, quantity, flavour, aroma, potency and essential oils in your fruits, flowers and vegetables. Florabloom provides minerals for the reproductive growth stage - flowering, fruiting and seed production.
What can FloraBloom do?
Combine Florabloom with Floramicro to provide a specialised nutrient for rapidly growing plants during the flowering and fruiting growth phase.
Mix precise formulas for specific applications by combining Floramicro, Floragro plus Florabloom. This "building block" system enables you to create tailor-made nutrient
Designed to work in Coir, Hydroponics, Soil less and Soil
Terra Aquatica Labelling shown is not accurate and is subject to change in 2022
Please note, the actual products have different NPK-C values, not the ones shown above. This is a temporary change and will be rectified with new bottle labelling during 2022. They are still the identical products as the original ones from General Hydroponics, however the constituents are measured differently in different countries leading to this difference in values.
Tri Part Bloom, Micro and Grow actually have these values on the label, however are identical to the original GH products:
our pictures of the Bloom bottle shown 0 - 5 - 4, however the bottles are in fact 0 - 3 - 4 - 2
our pictures of the Micro Tri-Part show 5 - 0 - 1, however the bottles are in fact 6 - 0 - 1 - 0
our pictures of the Grow Tri-Part show 3 - 1 - 6, however the bottles are in fact 4 - 1 - 6 - 1
Shipping Calculator
Enter the quantity of product and your suburb name to calculate shipping costs.

This calculator will show you the delivery charges for this product only.


Free Shipping Eligibility
---
Aqua Gardening offers free shipping on most orders above $249 that are not bulky items. Once you place all the items you wish to buy in the cart, the combined shipping price will be shown in the cart, including Free Shipping if you are eligible. For full details please see our free shipping eligibility here.
---

Delivery Information
---
Back Order products

These are products we usually carry in stock but are temporary out of stock. These products will be back in stock within a few days. We can send you an email notification when they are back in stock if you click on the "Notify me when back in stock" link. See the full details here.
---
Special Order products

These are products that we do not regularly stock. These products will be ordered specially for you, or dispatched directly to you from our supplier. See the full details here.
---
Online Only products

These are products that are in stock in a different warehouse and can't be picked up with the Click & Collect option. If you wish to collect these products from our Brisbane showroom, you can enter our address as the delivery address. Shipping costs may apply. See the full details here.
---
Click & Collect Only products

These products can only be collected from our Brisbane showroom as we can not ship them. If you place any of these products in your cart, you will only see the Click & Collect option at the checkout.
---
Fast Dispatch products

These are products that we have in stock in our Brisbane showroom, and they are available for immediate Click & Collect or Shipping. Keep in mind that if you have a product which is not listed as a Fast Dispatch product in your cart, there might be a delay on your order. See the full details here.
---
---
Warranty
---
Limited Warranty (This product has been stored in a controlled environment to ensure you will receive the best quality product possible. Due to this reason this product is sold on a strict no refund or return policy, unless it falls under a warranty claim. )
---
Returns
---
60 Day Returns
- We will provide a refund, exchange or store credit where you have decided you no longer want the product and it is in new, unopened condition.
More details.