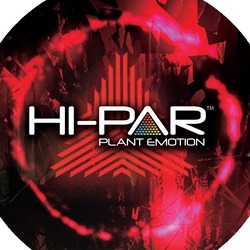 Hi-Par Sunstorm CMH 315W Reflector Vertical [Vertical]
---
---
The Hi-PAR Sunstorm Reflector has gained incredible popularity for premium garden connoisseurs and medical-grade cultivators. Featuring a unique engineered design to maximise light output from the CMH lamp, the Sunstorm cleverly dissipates excess heat from the bulb while improving the performance in your crop.
Sunstorm Reflectors are built tough, with incredible durable design features yet precise MIRO aluminium reflective surfaces to ensure all the light energy is efficient and effective.
Sunstorm Reflectors come with a PGZ18 thread as standard, removing the need for adaptors. These are the only Reflector that is custom designed for CMH 315w Technology and will outperform any retrofitted reflector alternatives.
Precisely designed for maximum CMH light efficiency output
Also available with horizontal lamp holder
Reflectors can be linked together
Provides incredible light uniformity and heat management
PGZ18 Thread as standard
This unit is for 315w CMH/QMH BULBS ONLY!
Shipping Calculator
Enter the quantity of product and your suburb name to calculate shipping costs.

This calculator will show you the delivery charges for this product only.


Free Shipping Eligibility
---
Aqua Gardening offers free shipping on most orders above $249 that are not bulky items. Once you place all the items you wish to buy in the cart, the combined shipping price will be shown in the cart, including Free Shipping if you are eligible. For full details please see our free shipping eligibility here.
---

Delivery Information
---
Back Order products

These are products we usually carry in stock but are temporary out of stock. These products will be back in stock within a few days. We can send you an email notification when they are back in stock if you click on the "Notify me when back in stock" link. See the full details here.
---
Special Order products

These are products that we do not regularly stock. These products will be ordered specially for you, or dispatched directly to you from our supplier. See the full details here.
---
Online Only products

These are products that are in stock in a different warehouse and can't be picked up with the Click & Collect option. If you wish to collect these products from our Brisbane showroom, you can enter our address as the delivery address. Shipping costs may apply. See the full details here.
---
Click & Collect Only products

These products can only be collected from our Brisbane showroom as we can not ship them. If you place any of these products in your cart, you will only see the Click & Collect option at the checkout.
---
Fast Dispatch products

These are products that we have in stock in our Brisbane showroom, and they are available for immediate Click & Collect or Shipping. Keep in mind that if you have a product which is not listed as a Fast Dispatch product in your cart, there might be a delay on your order. See the full details here.
---
---
Warranty
---
1 Year (Replacement Warranty - Store warranty, this product needs to be returned to Aqua Gardening for testing and replacement. )
---
Returns
---
60 Day Returns
- We will provide a refund, exchange or store credit where you have decided you no longer want the product and it is in new, unopened condition.
More details.