How to Create a Quote in My Account
Quotes are a great way to prepare for a big gardening project. They are very useful if you want us to check over your order before payment, to make sure you have thought about everything you may need. It will also allow our team to know which equipment and supplies you need so we can provide expert advice and guidance for your purchase.
They are also also used by our consultants. When you use our design service our consultant will provide you with a quote that can be viewed and paid for in the My Account area.
Quotes are also used to make partial payments on an order, for example lay-by.
To create a quote on our online store simply do the following:
1. Log in to the My Account area or Create an New Account if you don't already have one.
2. Add all the items you want to have to the cart.
3. Click on the "My Cart" button, then click on the "View Cart" button.

3. Once you are on the shopping cart page, click on the "Create Quote From Cart" button.

4. At the checkout page, fill in all of your details and select your preferred shipping method. Then click on "Confirm & Process Quote".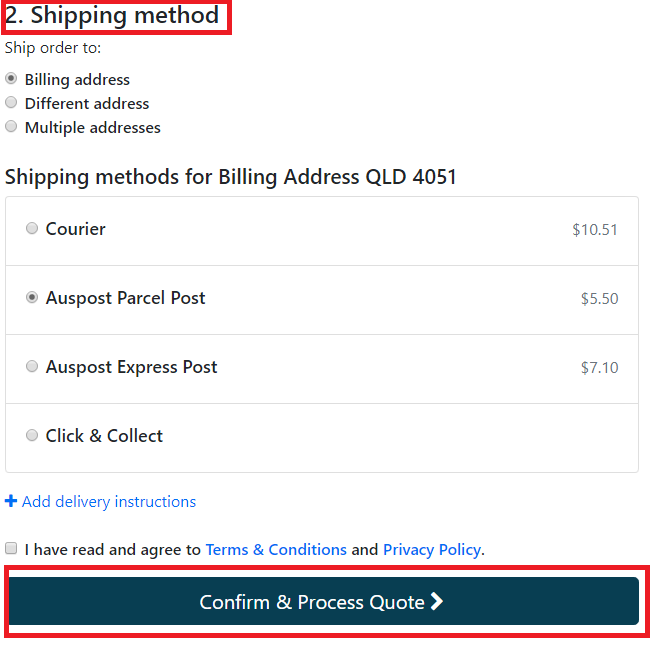 After your quote has been submitted, you can print it, approve it and pay for it in the My Account area.
Start shopping and build your quote online today!