Best Plants To Grow in Aquaponics Systems
Which plants grow well in different Aquaponics systems?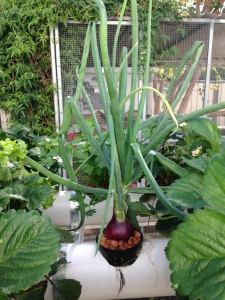 Photo courtesy of our Customer Kevin
The best aquaponics plants to start with are those that are easy to grow. Small plants such as herbs like Basil, Parsley and Coriander grow fast and are resistant to a lot of pests. It takes between four and six weeks to begin harvesting if the plants are grown from seedlings, and six to eight weeks if grown from seeds.
Small vegetables such as Lettuce and Spinach are suitable for either channels or growbeds. However, tuber and bulb plants such as Carrots and Onions are difficult to grow in growbeds, though some people have had success using wicking beds and NFT channels. Growth time is usually between 6 and eight weeks when grown from seedlings and eight to ten weeks if grown from seeds.
Small fruits such as Strawberries and can be grown in either channels or grow beds while slightly larger fruits such as Raspberries can be grown in small to medium grow beds. Some people have had success growing larger fruits such as Paw Paw in large grow beds. Plants will begin to fruit ten to twelve weeks after planting, depending on maturity of plants and season.
Guide to Aquaponics Plants by Season
The season's on the table below are "S" summer, "A" autumn, "W" winter, and "S" for spring. They are the best times of the year to grow aquaponics plants in Brisbane and South East Queensland's climate.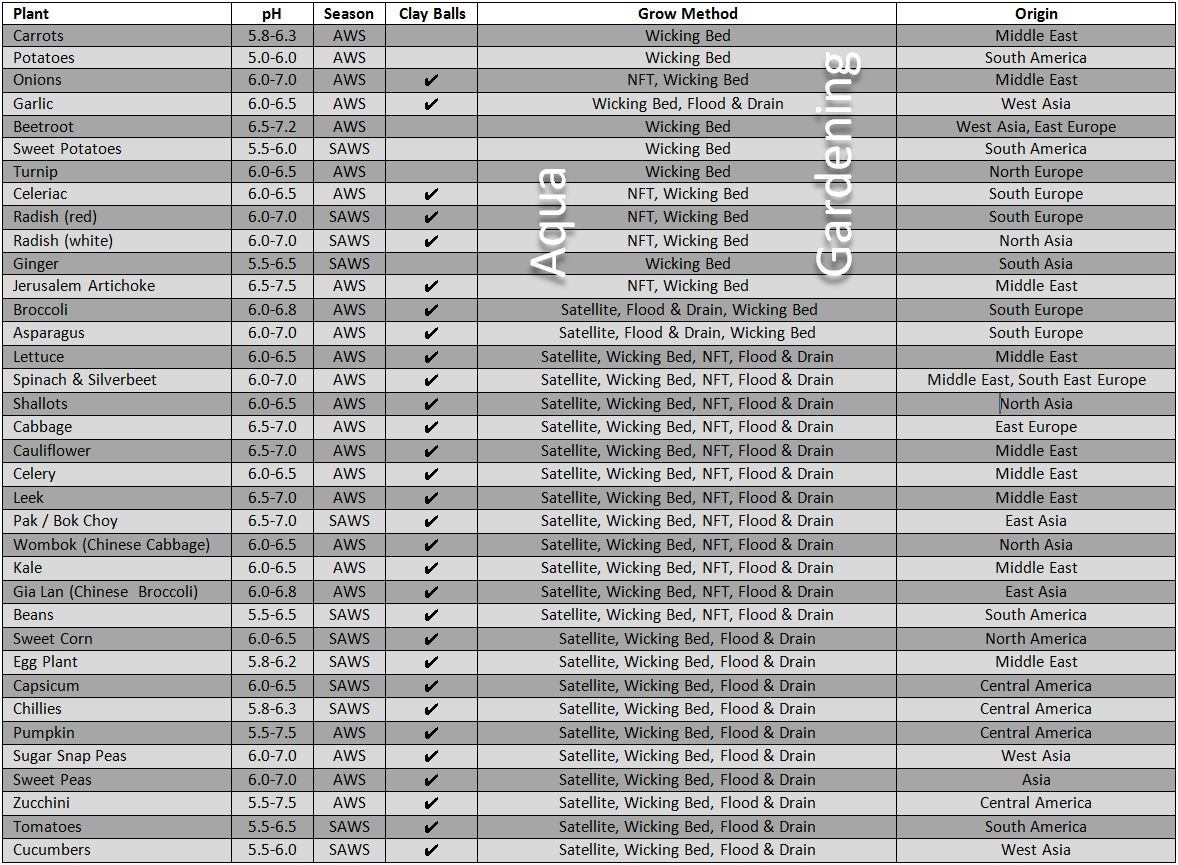 Wanting to start growing your own fruit and vegetables, we recommend having a look into propagation for Aquaponics.