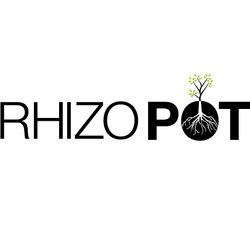 Rhizo Pot Fabric Pot [3.8L]
In Stock - Fast Dispatch from Brisbane
Recommended Extras
Hangups Light Hangers Set of 2 - ($15.00)
Rope Ratchet Hanger Twin Pack - ($17.00)
Hygen Coco Brick [650g] - ($6.25)
Pot Saucer [232mm] - ($2.20)
---
---
If you're thinking of air pruning pots consider Rhizo Pots - better performers than rocket pots and air pots and at a fraction of the price. A Rhizo Pot is a fabric pot which allows extra aeration in the root zone, for rapid root growth and better root health. All pots are black and self-supporting. Sizes 16L and above have handles.

Rhizo Pot Durability and Re-use
Rhizo Pots are breathable fabric plant containers "air prune" your plants' roots when they reach the end of the container. The air root pruning process forces the roots to branch out with more fibrous feeder roots which are much more efficient in taking up water and nutrients. The very durable geotextile fabric is porous, allowing air into the root zone and provides great drainage creating a healthy environment for the roots.

Rhizo Pot Results
We have trialed Rhizo pots against regular round plastic pots (and "geopots"), and the results are impressive. Our tomato planted in the fabric pot grew faster and healthier than the regular pot, with the overall size around 50% larger. Combine this with the fact Rhizo pots can be reused after being washed, they are definitely one of the best pots available.
Fabric Pot Composition
Rhizo pots and other fabric pots are made from a polymer fabric. They are non-toxic and BPA free, as proven with test reports from the manufacturers. Fabric pots are sewn together with thread in part by machines and also by hand. From our experience, we have never seen them affecting the plants poorly or the produce being of poorer taste and quality, only faster and better growth due to the amazing root structure that the breathable fabric pots promote.




Rhizo Pot Specifications
The fabric grow pot dimensions are listed on the table below. For the diameter of the pot when opened, this is the length or width diameter. So for the 8 litre pot, the diameter is 21cm, and the height is 21cm too.
| Rhizo Pot Size | Volume (Gallons) | Dimensions (cm) | Recommended Pot Saucer Size (mm) |
| --- | --- | --- | --- |
| 3.8L | 1 | 15(L) x 15(W) x 19cm(H) | 230mm |
| 8L | 2 | 21(L) x 21(W) x 21cm(H) | 310mm |
| 12L | 3 | 26(L) x 26(W) x 22cm(H) | 310mm |
| 16L | 4 | 28(L) x 28(W) x 26cm(H) | 358mm |
| 23L | 6 | 32(L) x 32(W) x 28cm(H) | 430mm |
| 30L | 8 | 35(L) x 35(W) x 30cm(H) | 500mm |
| 39L | 10 | 40(L) x 40(W) x 30cm(H) | 500mm |
| 56L | 14 | 43(L) x 43(W) x 38cm(H) | 580mm |
| 78L | 20 | 50(L) x 50(W) x 40cm(H) | 630mm |
Please note: Rhizo Pot volumes in litres and gallons are approximate.
Shipping Calculator
Enter the quantity of product and your suburb name to calculate shipping costs.

This calculator will show you the delivery charges for this product only.


Free Shipping Eligibility
---
Aqua Gardening offers free shipping on most orders above $249 that are not bulky items. Once you place all the items you wish to buy in the cart, the combined shipping price will be shown in the cart, including Free Shipping if you are eligible. For full details please see our free shipping eligibility here.
---

Delivery Information
---
Back Order products

These are products we usually carry in stock but are temporary out of stock. These products will be back in stock within a few days. We can send you an email notification when they are back in stock if you click on the "Notify me when back in stock" link. See the full details here.
---
Special Order products

These are products that we do not regularly stock. These products will be ordered specially for you, or dispatched directly to you from our supplier. See the full details here.
---
Online Only products

These are products that are in stock in a different warehouse and can't be picked up with the Click & Collect option. If you wish to collect these products from our Brisbane showroom, you can enter our address as the delivery address. Shipping costs may apply. See the full details here.
---
Click & Collect Only products

These products can only be collected from our Brisbane showroom as we can not ship them. If you place any of these products in your cart, you will only see the Click & Collect option at the checkout.
---
Fast Dispatch products

These are products that we have in stock in our Brisbane showroom, and they are available for immediate Click & Collect or Shipping. Keep in mind that if you have a product which is not listed as a Fast Dispatch product in your cart, there might be a delay on your order. See the full details here.
---
---
Warranty
---
1 Year (Replacement Warranty - Store warranty, this product needs to be returned to Aqua Gardening for testing and replacement. )
---
Returns
---
60 Day Returns
- We will provide a refund, exchange or store credit where you have decided you no longer want the product and it is in new, unopened condition.
More details.