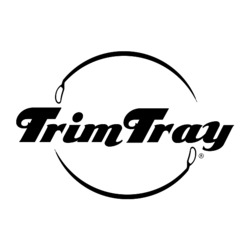 Trim Tray [150 Micron]
In Stock - Fast Dispatch from Brisbane
---
---
Two helpful products in one! The Trim Tray is designed as a "feather-lite" laptop trimming surface that will automatically separate your flower pollen while trimming. It features a comfortable nonslip base foam padded base tray, a 150 micron stainless steel screen top tray (with a proprietary pollen filtering pattern), and a magnifying pollen scoop.
• Comfortable laptop trimming surface
• Light-weight compact design, (you will barely feel it on your lap)
• 16% more screen surface than competitors
• 7.125 inches² more cutting surface than competitors
• Non-Slip Foam Base Pad for comfort over long periods of time
• Replaceable screens (available in 100 / 150 / 200 micron)
• Sift pollen off manicured trim in addition to trimming flowers
• Strong and sturdy, cleanable ABS plastic and stainless steel
• Hold up to ¼ lbs. of product at one time
• Can be used as a laptop or tabletop trimming or sifting surface
• 19.0"L x 12.0"W x 2.0"H
Shipping Calculator
Enter the quantity of product and your suburb name to calculate shipping costs.

This calculator will show you the delivery charges for this product only.


Free Shipping Eligibility
---
Aqua Gardening offers free shipping on most orders above $249 that are not bulky items. Once you place all the items you wish to buy in the cart, the combined shipping price will be shown in the cart, including Free Shipping if you are eligible. For full details please see our free shipping eligibility here.
---

Delivery Information
---
Back Order products

These are products we usually carry in stock but are temporary out of stock. These products will be back in stock within a few days. We can send you an email notification when they are back in stock if you click on the "Notify me when back in stock" link. See the full details here.
---
Special Order products

These are products that we do not regularly stock. These products will be ordered specially for you, or dispatched directly to you from our supplier. See the full details here.
---
Online Only products

These are products that are in stock in a different warehouse and can't be picked up with the Click & Collect option. If you wish to collect these products from our Brisbane showroom, you can enter our address as the delivery address. Shipping costs may apply. See the full details here.
---
Click & Collect Only products

These products can only be collected from our Brisbane showroom as we can not ship them. If you place any of these products in your cart, you will only see the Click & Collect option at the checkout.
---
Fast Dispatch products

These are products that we have in stock in our Brisbane showroom, and they are available for immediate Click & Collect or Shipping. Keep in mind that if you have a product which is not listed as a Fast Dispatch product in your cart, there might be a delay on your order. See the full details here.
---
---
Warranty
---
1 Year (Replacement Warranty - Store warranty, this product needs to be returned to Aqua Gardening for testing and replacement. )
---
Returns
---
60 Day Returns
- We will provide a refund, exchange or store credit where you have decided you no longer want the product and it is in new, unopened condition.
More details.