AutoPot Systems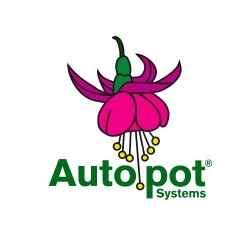 Having won numerous prizes for their smart valve, Autopot has made life easier for countless gardeners and growers around the world. The Autopot Smart-valve ensures that the water drains completely before new water is automatically let back in to a set depth of about 35mm. This allows for maximum use of nutrients from the water, no water wastage, and no need for electricity to control the water distribution. Autopot systems are perfect for use in hydroponic and aquaponics systems.
Autopot® Systems are "Plant Driven" watering and feeding systems capable of supplying the needs of a huge range of plants individually using the unique wet-dry cycle of the patented Autopot® Smart-valve.
The range of applications for Autopot® span from a single plant through to thousands of plants in multi-hectare installations.
The Autopot® System is idea for a hobby grower or for commercial use.
Saves Water
Where water is scarce, Autopot® Systems has no water wastage or nutrient run-off.
What plants can you grow?
We are yet to find a plant that would not thrive in the Autopot® Systems. We've had great success with plant varieties ranging from tomatoes to lettuces, orchids and even cacti.
Ease Of Use
Where there is no electricity, Autopot® Systems can be run by simply gravity.
Energy Efficient
When choosing to run a pressurized Autopot® System with a pressure pump, the amount of energy required is so small that a single car battery powered by the sun would be sufficient to produce 25 tons of tomatoes annually.