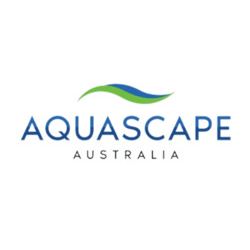 Small Natural Pond - 2.5m x 3.5m - DIY Kit Only
Special Order - Dispatched from warehouse in 3-7 business days
Bulky Item - Shipping Costs Apply
Recommended Extras
IonGen G2 Electronic Water Clarifier - ($660.00)
---
---
Small Natural Pond - Approximate Size 2.5 x 3.5m - DIY or Installed
The Aquascape Small Pond Kit comes complete with everything you need to build a beautiful ecosystem pond in your yard or landscape. Choose whether to install the kit yourself, or get the kit installed by a professional pond contractor. This pond will be approximately 5,000L when completed.
Benefits of a Complete Pond Kit
All necessary components are provided in a convenient, all-in-one kit that takes the guesswork out of purchasing individual components. The included Pond Skimmer and Biofalls provide mechanical and biological water filtration, making maintenance as easy as possible and giving you more time to enjoy the sights and sounds of the pond. The innovative AquaSurge® 3000 Pond Pump provides flow rates up to 12,000 litres per hour, and an Automatic Dosing System for Ponds with water treatment, automatically adding water treatments to the pond as needed.
How to Build a Pond in your Garden
A Natural Pond Installed in your Garden
Yes - we can arrange your pond to be fully installed by a Certified Professional Pond Installer. Installation will include suitable natural rock and plants for a beautiful replication of living nature in your garden.
The "Kit + Installation" option above will make the Pond spring to life with a professional touch! Our Pond Installers have worked on hundreds of ponds, and have installed this kit many times before. Once purchased, the Certified Pond Installer will contact you to finalise the details of the installation. In most cases, there is nothing more to be paid, however, if you fall outside the regular installation zone, or have difficult installation conditions, please read the Terms and Conditions on the attached PDF file to learn about the finer details.
The Aquascapes Small Pond Kit Includes:
Pond Skimmer – Signature Series 400
BioFalls Filter – Signature Series 1000, Rock Tray and BioBalls Biological Filter Media
Firestone Pondgard EDPM Pond Liner - 3.6m X 4.9m
Non Woven Geotextile Underlay – 17m2
AquaSurge® 3000 Pond Pump (12,000lph)
Flexible PVC Pipe – 40mm X 7.5m
Installation Kit:

Pond & Waterfall Foam Sealant
Silicone Sealant
EPDM Liner Patch
Christy's Red Hot Blue Glue

Automatic Dosing System
Plumbing Accessories
Shipping Calculator
Enter the quantity of product and your suburb name to calculate shipping costs.

This calculator will show you the delivery charges for this product only.


Free Shipping Eligibility
---
Aqua Gardening offers free shipping on most orders above $249 that are not bulky items. Once you place all the items you wish to buy in the cart, the combined shipping price will be shown in the cart, including Free Shipping if you are eligible. For full details please see our free shipping eligibility here.
---

Delivery Information
---
Back Order products

These are products we usually carry in stock but are temporary out of stock. These products will be back in stock within a few days. We can send you an email notification when they are back in stock if you click on the "Notify me when back in stock" link. See the full details here.
---
Special Order products

These are products that we do not regularly stock. These products will be ordered specially for you, or dispatched directly to you from our supplier. See the full details here.
---
Online Only products

These are products that are in stock in a different warehouse and can't be picked up with the Click & Collect option. If you wish to collect these products from our Brisbane showroom, you can enter our address as the delivery address. Shipping costs may apply. See the full details here.
---
Click & Collect Only products

These products can only be collected from our Brisbane showroom as we can not ship them. If you place any of these products in your cart, you will only see the Click & Collect option at the checkout.
---
Fast Dispatch products

These are products that we have in stock in our Brisbane showroom, and they are available for immediate Click & Collect or Shipping. Keep in mind that if you have a product which is not listed as a Fast Dispatch product in your cart, there might be a delay on your order. See the full details here.
---
---
Warranty
---
1 Year (Repair Warranty - Manufacturer warranty, this product needs to be returned to Aqua Gardening and then sent to the supplier for testing and repair. )
---
Returns
---
60 Day Returns
- We will provide a refund, exchange or store credit where you have decided you no longer want the product and it is in new, unopened condition.
More details.